'The Untouchables' star Robert Swan killed by cancer aged 78
Following a long liver cancer fight, 'The Untouchables' actor Robert Swan has died aged 78.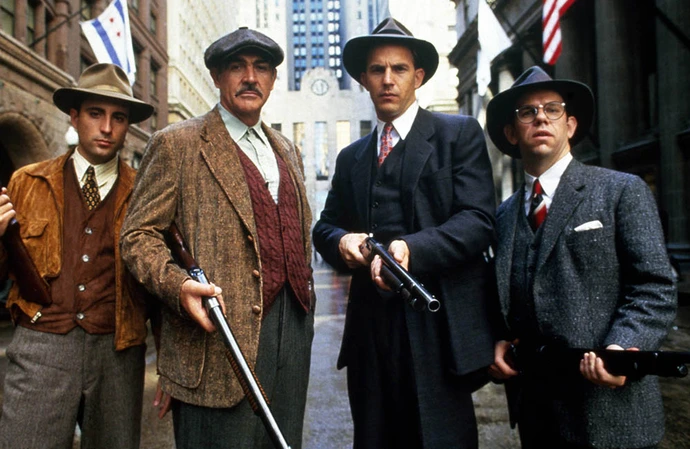 'The Untouchables' actor Robert Swan has died aged 78.
A friend of the Hollywood star – who played a Mountie captain alongside Kevin Costner and Sean Connery in Brian De Palma's 1987 prohibition-era gangster classic – passed away after battling cancer, one of his friends confirmed to Variety and The Hollywood Reporter on Wednesday. (09.08.23)
His death was also announced on social media by his friend Betty Hoeffner, who said on Facebook he "died peacefully in his sleep at 5.47am, August 9th, in his Rolling Prairie, Indiana home after a long battle with cancer".
Although best-known for his role in 'The Untouchables' who becomes outraged by Sean Connery's rough-and-tumble Chicago cop's tactics as they battled Al Capone, he was also renowned for starring in the basketball film 'Hoosiers'.
Born in Chicago on October 20, 1944, Robert made his film debut in 1980 when he starred in 'Somewhere in Time', which saw him play the role of a stagehand who fights with Christopher Reeve's character in the year 1912.
His other roles included turns in Oliver Stone's movie 'Natural Born Killers', as well as 'The Owner'.
He also worked on 'The Twilight Zone'.
In 1984 he starred alongside Jane Fonda in the 1984 ABC TV film 'The Dollmaker'.
In 1986's 'Hoosiers', his character – the Indiana farmer Rollin Butcher – has two sons on the Hickory High School basketball team, and he's one of the few people in town to welcome new coach Norman Dale (played by Gene Hackman.
Robert was also was a voice actor in commercials for United Airlines, Busch and Schlitz beer, Nine Lives cat food and the Beef Industry Council and founded and performed at the Harbor County Opera in Three Oaks, Michigan.
He is survived by his wife, Barbara, as well as brothers David and Charles, sister-in-law Elizabeth, nephews Christopher, Bryan and Daniel; and dogs Baci and Chico.