Post Malone: 'Shrooms really affected my short-term memory'
Post Malone has discussed the positives and negatives of taking Shrooms aka Magic Mushrooms.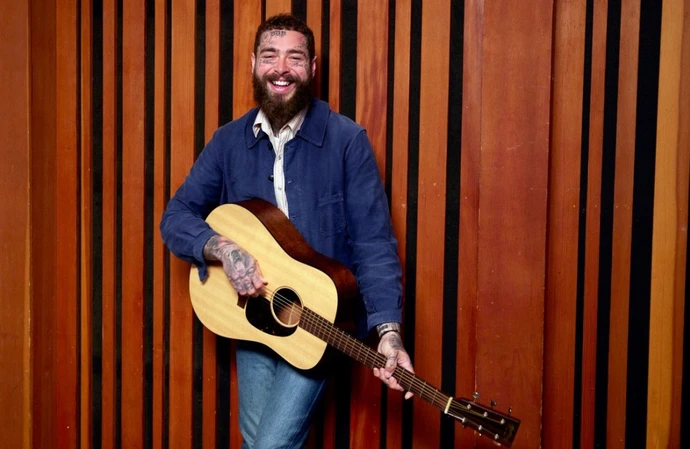 Post Malone believes overusing Shrooms "really affected" his "short-term memory".
Taking the hallucinogenic drug can cause hallucinations and interfere with the user's thoughts and emotions, and magic mushroom-lover Post, 28, has claimed his memory became impaired after a "stint of habitual overuse".
Speaking to Zane Lowe on Apple Music 1, he said: "Yeah, I take shrooms… I like shrooms. I like shrooms. Not as much as I used to. It's really affected my short-term memory... Maybe it was just a stint of habitual overuse. Daily. But now I take a little bar of chocolate with my buddies, a little square chocolate, and just laugh and laugh and laugh.
"I was talking to a ranger buddy of mine. He was a ranger and he was saying they're giving it to guys for PTSD and stuff. And I was like, oh that's cool because a lot of the times, a lot of pharmaceuticals, they have negative reactions often. And it's cool to see that they're giving them this medicine and it's actually working. He was saying his buddy was going through it and it really helped him a lot. I don't know. It's interesting because it's improved. It has improved my view on things. Making the last record, I was so, so, so... Well, writing it, I was so, so sad. But now I'm so happy and it's definitely improved my viewpoint on life."
The 'Chemical' hitmaker - who recently denied rumours that his weight loss was down to his drug use - admits alcohol is his "weakness" and that he needs to be a "little f***** up" to record, play a show or communicate with people.
Asked if drinking is his vice, he replied: "Very much so. It's very frustrating. But now if I do drink and I'm not doing a show or recording... And yeah, that's another... I have a very hard time expressing myself via recording if I'm not a little f***** up. It's a good spot now because if I'm not recording or I'm not talking to people or if I'm not doing shows, I really do drink just to have fun. It's having a beer with my dad or with my bud."
Post - who welcomed his first child, a baby girl, with his fiancee last year - says as a kid he would talk to anybody, but he really struggles to have conversations with people he doesn't know as an adult.
He said: "I have a hard time communicating with people. And I don't know, it's a really... Especially now. I was saying before, whenever I was a kid, I would walk, run around, and I'd be like, 'Hey.' I didn't really care. Now, I don't know why. It's a really interesting thing."
Watch the full interview via https://youtu.be/0RkLROuLtxs?si=z86ONbzrDL1Sopzm.