Maria Menounos in secret cancer fight
Maria Menounos has revealed she secretly underwent surgery after being diagnosed with pancreatic cancer in January.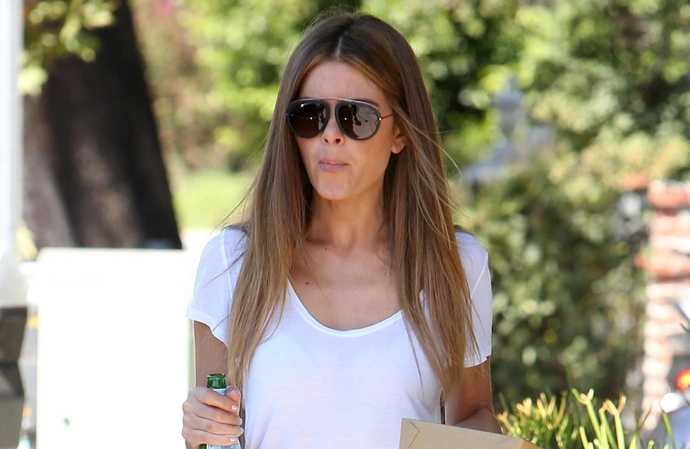 Maria Menounos secretly battled pancreatic cancer earlier this year.
The former E! News correspondent - who is expecting her first child with husband Kevin Undergaro via a surrogate - admitted she thought she was "a goner" when she was diagnosed with stage two of the disease in January, but after successfully undergoing surgery to remove a 3.9cm tumour, she's encouraged others to seek help with their medical issues.
She told People magazine: "I need people to know there are places they can go to catch things early. You can't let fear get in the way. I had that moment where I thought I was a goner—but I'm okay because I caught this early enough."
The 44-year-old star - who was treated for a benign brain tumour in 2017 - was found to have type 1 diabetes last summer after being left "screaming" and "inconsolable" in pain with leg cramps, and though her health began to improve, by November, she was back in hospital with "excruciating abdominal pain coupled with diarrhoea."
A CT scan and extensive testing showed nothing wrong, but Maria eventually agreed to a whole-body MRI, where a mass on her pancreas was found and later confirmed as cancer.
She said: "I'm like 'How in the freaking world can I have a brain tumor and pancreatic cancer?' All I could think was that I have a baby coming."
Maria was given a good prognosis because the cancer had been caught early and in February, she underwent surgery to remove the tumour, part of her pancreas, her spleen, a fibroid, and 17 lymph nodes, and was thankful for the support of her family as she recovered.
She said: "It was super painful. I couldn't move or lift myself up.
"Keven slept in the hospital every night. And my dad was the best caretaker."
The 'Heal Squad' podcast host doesn't need chemotherapy or further treatment but will have annual scans for the next five years, and she's hailed her recovery a "miracle".
She said: "I'm so grateful and so lucky. God granted me a miracle.
"I'm going to appreciate having [my daughter] in my life so much more than I would have before this journey."