Tulisa suffered 'midlife crisis' after N-Dubz
N-Dubz star Tulisa Contostavlos suffered a 'midlife crisis' after stepping away from the band - admitting she had no idea how to pay her bills and didn't even know the price of a pint of milk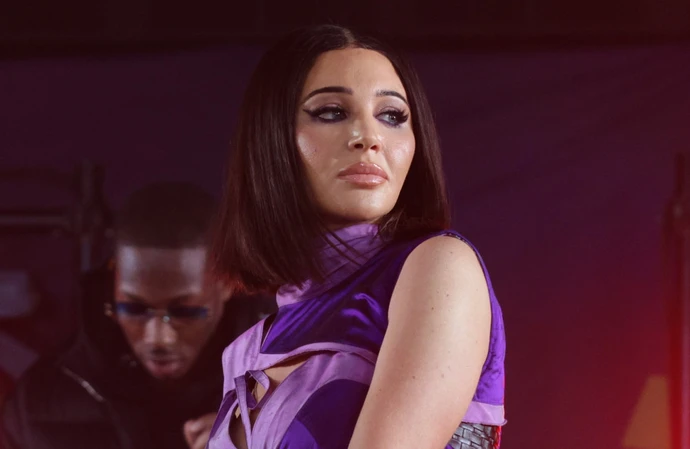 Tulisa Contostavlos suffered a "midlife crisis" in her 20s after N-Dubz disbanded - admitting she had no idea how to pay her bills.
The singer rose to fame with her cousin Dappy and pal Fazer but she's revealed she struggled to cope with everyday issues after they stepped away from the group back in 2011 because she'd spent all of her adult life being wrapped up in a music industry bubble.
She told The Independent newspaper: "I ended up having a kind of midlife crisis. I didn't know how to pay my rent, my bills … I didn't even know how much a pint of milk was. It was like I had to learn how to take control of my life, and start from the beginning."
Tulisa later launched a solo music career and became a judge on reality TV talent show 'The X Factor' before reuniting with her bandmates last year for a new album and a tour.
However, Tulisa is adamant she's had to put her hard-partying ways behind her because at 34 she considers herself "too old" to still be doing shots before shows.
She added: "I was surprised at how much I enjoyed it [touring again], because the old tours, it was very much like rock star vibes every night, starting with a shot of JD [Jack Daniel's whiskey] like 'Wheyy'. Now I'm just too old to do that, my body can't hack it! So I was like, how am I going to handle this if I'm not getting smashed every night?"
Tulisa previously opened up about health issues which have plagued her over the last few years after fracturing her skull in a horse riding accident. She suffered bouts of Bell's palsy - a type of facial paralysis that results in an inability to control the muscles on one side of the face - and they can strike at any time.
During an appearance on UK TV show 'Loose Women'', she explained: "I do suffer from Bell's palsy, one side of my face can drop down. I think the first attack I had was after a serious horse riding accident and I fractured my skull and it caused a lot of nerve damage and the Bell's palsy can cause facial paralysis, it can cause swelling.
"There's actually been times when people have criticised me for the way I look and my face and I'm actually going through a Bell's palsy attack. I remember it was an ITV appearance one time and I saw an online comment like, 'Her face looks like she's had a stroke', and that can be the effects of Bell's palsy. "It can come on at any time, I have emergency steroids on me, but luckily I know now how to manage it so the attacks don't last for as long. If you have steroids within 72 hours it can last days instead of seven months which happened to me the first time when I was hiding in the house."