Jenna Jameson puts weight loss down to fasting and Keto diet
Former porn star Jenna Jameson has opened up about her recent weight loss - insisting she's just 'minding' her health after a recent battle with a mystery illness and she's put her new figure down to fasting and the Keto diet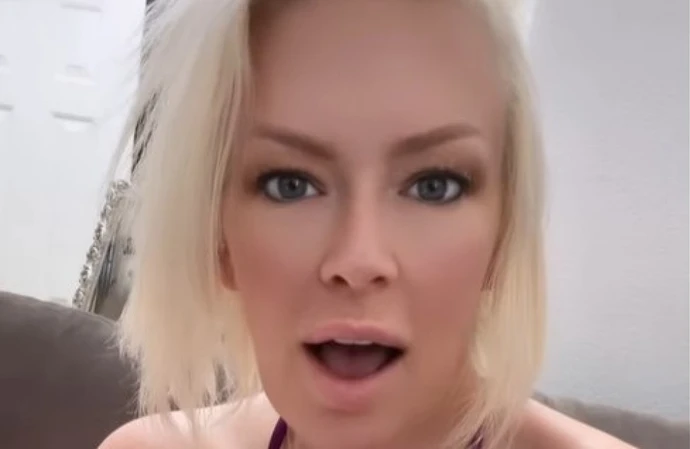 Jenna Jameson has put her recent weight loss down to intermittent fasting and the Keto diet.
The 49-year-old former porn star opened up about her slender frame in a post on Instagram revealing she's just "minding" her health after being struck down with a mystery illness last year - telling her followers she's off all medications and is following a strict eating regime which involves reducing carbohydrates and replacing them with fat.
In her video, she explained: "A lot of people are addressing my weight loss. I'm just minding my health. I am back [to] keto. It makes me feel the best, and I'm doing a little bit of intermittent fasting, so the weight is falling off. I'm also off all medication - so we love that!"
The former Playboy model was struggling with a mystery illness for most of last year. She checked into a hospital after losing the ability to walk and was initially diagnosed with Guillain-Barré syndrome in January 2022.
However, doctors later determined that was not the illness and continued running tests.
A few months later Jenna said she was "making strides" with the assistance of a walker, and she confirmed that she wasn't paralysed. She said online in April 2022: "I just cannot bear weight, so yeah, we're still looking for a cause behind everything that's happening, but as soon as I find out, you'll be the first to know. "Well, maybe not the first, but, you know, the second or third."
By July the model told fans that she was finally able to walk again without assistance, writing in a post on Instagram: "I mean, I'm not walking perfectly but at least I'm up on my feet. How cool is that? Feeling a lot better." The mum-of-three has also been documenting her body transformation and hasn't shied away from sharing snaps of her slimmer frame. She started her keto diet in March 2018 and lost 80 lbs from the low-carbohydrate regime.