'This is unforgivable!' Paul Burrell SLAMS Prince Harry's claim he is selling Diana's possessions
Paul Burrell has denied selling Princess Diana's possessions as he blasts Prince Harry's claims as "unforgivable".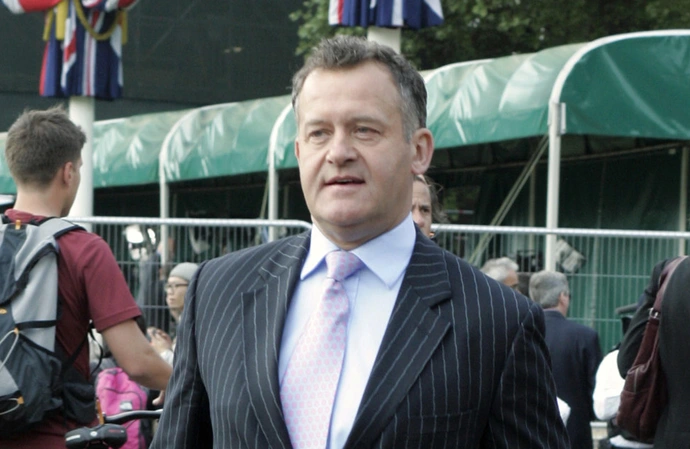 Paul Burrell has denied selling Princess Diana's possessions.
The 65-year-old TV star was butler and confidante to the late royal - who died in a car crash in 1997 at the age of 36 - but her youngest son Prince Harry, 38, alleged in his ongoing phone hacking trial against Mirror Group newspapers at the High Court in London that he had been selling her things in the years since her death, and he has now described the comments as "defamatory" and begged him to apologise.
Speaking on GB News' 'Dan Wootton Tonight', he said: "This whole statement and process through court, I am finding deeply upsetting and hurtful. I need to process what has been said because I think it's careless and callous what Harry has said in court. He seems to be living in an alternative world, in his own reality TV show. A world that is deluded. He has become petulant. He seems to be able to say whatever he wants to, even if the judicial system is protecting him. His witness statement - which he drew up in the last few months - is a legal document and it's also his evidence in court, sworn under oath. He has said categorically in that witness statement that I have been selling Diana's possessions. That is not true. That is defamatory and I want him to apologise and say sorry for saying that because that is not true!"
Paul went on to insist that he had "always protected" Harry - who admitted to having called Paul a "two-faced s***" - as well as his elder brother Prince William and accused the prince of hypocrisy after he claimed his stepmother Queen Camilla had used him as a "PR sacrifice" in his memoir and begged him to tell the truth.
He added: "He knows full well that I have always protected, I have loved, and cared for his mother and himself and William when they were children. So really, I don't know what tangent he's gone off on here because it's not true what he is saying in court. It is simply not true. I think personally that this is a PR exercise and he doesn't care what casualties he has in the process of putting forward his fight against the media. He complained in 'Spare' that he was put on Camilla's PR altar and sacrificed. Well, Harry, you're doing the same to me. What you're doing to me is unforgivable. You know the truth. You know what I feel and think. I am not a two-faced s***. I'm not that person, don't say these things in public. "