'If the door closes, jump through the window!' Ncuti Gatwa shares advice for a showbiz career
Ncuti Gatwa spearheads new scheme to help new writers get a start in the film industry.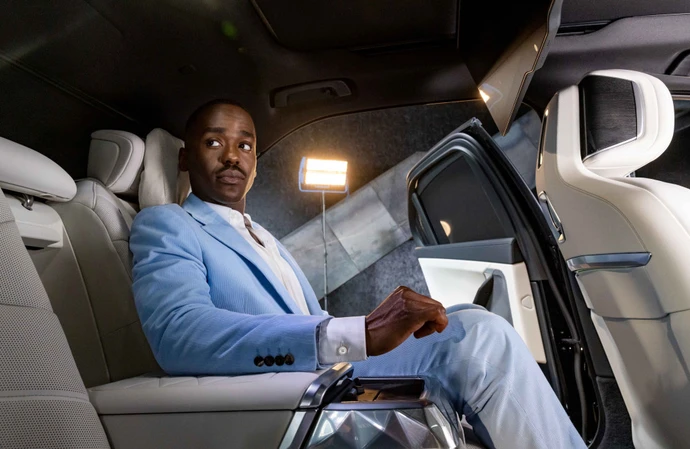 Ncuti Gatwa's parents couldn't afford to fund his acting career.
The 30-year-old star is set to take over the title role in BBC series 'Doctor Who' when it returns for its next series and will also appear in the upcoming film 'Barbie' alongside Margot Robbie and is now spearheading The BMW Filmmaking Challenge along with Terri White, and Asif Kapadia as they search for a winning film from five shorts to premiere as part of the Closing Night of the BFI London Film Festival in partnership with American Express,on 15 October 2023
He said: "My advice to anyone trying to get into film is to keep knocking on doors. If the door closes in your face, jump through the window! Artistic pursuits if you don't have financial backing are very difficult, I didn't have parents that were able to financially support me. I had a dream that I had to make sure I pursued, so that's hard."
New research published by the car manufacturer showed that 51% of the public surveyed believe it influences perceptions of societal issues, 57% of people think it can shape public debate, and 52% believe it can drive social change, while almost half half (49%) feel that user-generated content has led to a broader representation of voices and perspectives in everyday life.
Of the scheme, Terri White said: "There is an undeniable sense of excitement surrounding short films as a medium in our country. The short film not only encourages greater representation – as a more accessible medium that doesn't need deep pockets – it's also traditionally been a place where filmmakers can play, experiment and innovate with new technologies and visual approaches. I have confidence that this competition will showcase exceptional entries and potentially unearth a future star in the world of film.
Film shifts culture and culture shifts film. It's a symbiotic relationship that has always been at the heart of our cinematic experiences.
"With platforms like YouTube and Vimeo and tech now in everyone's pockets, making and distributing the moving image has never been easier. But what about watching? As our lives have become lived more on the move, we've found the cinematic experience lagging - who wants to watch something brilliant on a tiny device? The ultra-wide BMWi7 theatre screen is a bridge between the tellies in our homes and the big screens at the pictures. A massive step on for on-the-go screen culture."
Find out more information at https://youtu.be/dNu5EkzNof0.