Brooke Shields battled to stop teenage daughter getting into modelling: 'I fought for so long!'
Brooke Shields says she "fought for so long' against her teenage daughter Grier getting into modelling after she was exploited as a child star.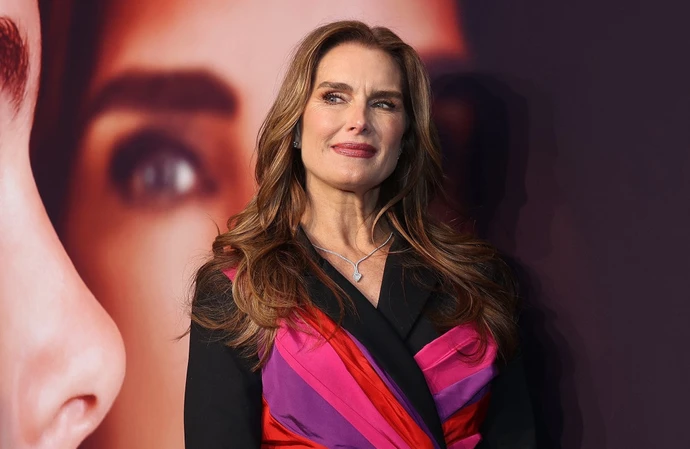 Brooke Shields was against her teenage daughter going into modelling.
'The Blue Lagoon' actress, 58, who has spoken out about being raped by a movie executive and feeling sexualised as a child star, is now happily settled with TV writer Chris Henchy, 59, and their two daughters, Rowan, 20, and Grier, 17, and said she "fought for so long" to keep her younger girl out of the business, but has realised things are "different" than when she started in acting.
She said about Grier's blossoming modelling career on 'Live with Kelly and Mark': "The rules have changed since I was (a model.)
"I fought it for so long. It's such a different industry now than it was."
Brooke said Grier is doing "little things here and there", but admitted social media still piled pressure on models.
She added: "We didn't have social media when I was a model," and branded the modelling industry a "rat race".
Brooke did modelling shoots for print publications, and said she was horrified Grier was "interested in runway".
She added: "That's brutal and backstage is just brutal. I never did runway, I don't think I would've been able to handle it."
Brooke said when she relented to her girl's desire to go into modelling she set ground rules.
She added she told Grier: "You are going to have a great work ethic, it's not going to be comfortable, and you're going to listen to me, those are my rules."
Going to college was another essential for Grier before Brooke relented.
Brooke tackled her rape and exploitation in her recent documentary 'Pretty Baby', and she told during a talk after its premiere in New York how her youngest daughter wept "a lot" while watching the film.
The actress – who was married to tennis champion Andre Agassi, 53, from 1997 to 1999 before getting wed to screenwriter Chris – has also said she didn't lose her virginity until the age of 22 due to a lack of self-confidence.
Brooke was 15 when 'The Blue Lagoon' came out, and in her role in 'Pretty Baby' aged 11, she appeared naked as a child prostitute with a 29-year-old Keith Carradine.
At 15 she also appeared in 'Endless Love', which included sex and nudity, and did a nude photoshoot at age 10.