Mike Tindall's 'frustrating' Coronation seat situation
Mike Tindall was sat four rows from the front but couldn't see much due to the big pillars.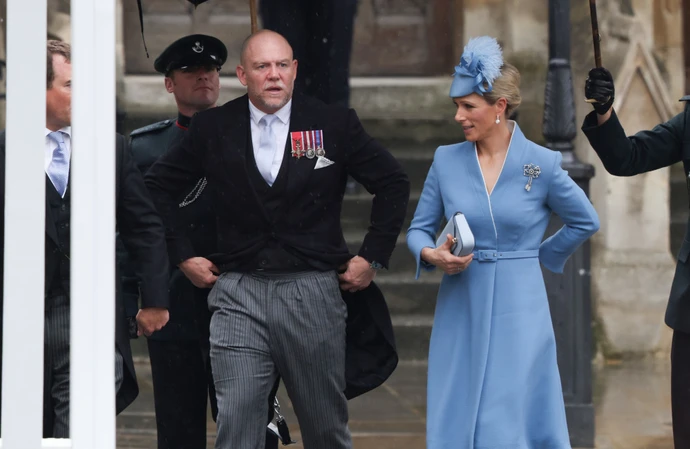 Mike Tindall ended up having to watch King Charles' Coronation ceremony on a screen.
The 44-year-old retired rugby star - who is married to Princess Anne's daughter Zara Tindall - was sat four rows back from the likes of Prince Harry and Princess Eugenie and Beatrice at Westminster Abbey on May 6, and he admits it was "frustrating" not being able to see properly around the pillars.
Speaking on his podcast 'The Good, The Bad and The Rugby', he said: "You're in the hottest spot, but it's happening all around the corner where you can't see! You do have a front-row seat, but ... It was unbelievable being sat there, but frustrating."
Mike and Zara are parents to three children - Mia, Lena and Lucas - but they didn't bring the youngsters to the coronation or the concert at Windsor Castle the following day.
During an interview on 'Good Morning Britain', Mike also spoke about trying to dance during the concert which featured performances from Katy Perry and Lionel Richie - revealing it was tricky to pull off his best moves when standing on a raised platform so close to the king and Queen Camilla.
He said: "It's very difficult when you're on a raised platform that's under a lot of lights. So I felt I didn't really put my best foot forward ... if you started doing interesting dance manoeuvres on that platform next to the king, I'm not entirely sure it would have gone down that well."