King Charles 'wants Prince of Wales' three children to have as normal an upbringing as possible'
After spending decades living through the ups and downs of life as a senior royal, King Charles is said to want the Prince of Wales' three children to have as "normal" an upbringing as possible.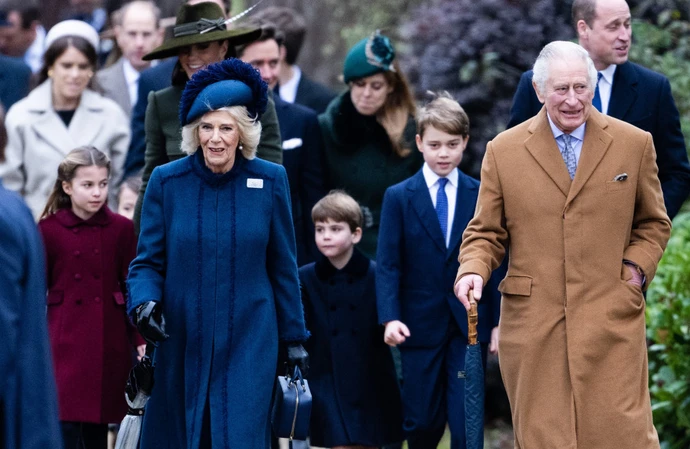 King Charles is said to want the Prince of Wales' three children to have as "normal" an upbringing as possible.
The 74-year-old monarch – who was crowned on 6 May alongside his wife Queen Camilla, 75, had his grandchild Prince George, nine, as a page at his coronation while his siblings Princess Charlotte, eight, and Prince Louis, five, sat in the pews of Westminster Abbey, London, during the ceremony – and is apparently keen on the royal youngsters not making "mistakes" they may regret.
In an apparent reference to his failed marriage to Princess Diana, royal expert and professor of modern history at the University of St Andrews Chandrika Kaul told the new Channel 5 documentary 'The Fab Five: The King's Grandchildren': "I think King Charles is very keen that his grandchildren don't make the mistakes that I think he feels he made, particularly when it came to matters of the heart."
"What I think he wants to do is try and help these young grandchildren grow up in as normal a way as possible and create more fully rounded human beings who are unafraid of their emotions and who are able to have the confidence to marry whom they want. And to have a happy, successful and fulfilled personal life."
But Ailsa Anderson, who worked as a press secretary to the late Queen Elizabeth – who died in September aged 96 – said about Princess Charlotte already appearing to have no difficulties with life in the spotlight despite her tender age: "It appears to me that Princess Charlotte has no qualms at all about being in the spotlight on public events."
Prince William, 40, and his wife Catherine, Princess of Wales, 41, last year
moved away from London to Berkshire, where their three children have been enrolled at the Ladbrook school, with some experts saying it was part of their bid to remove them from the "goldfish bowl"-style life of a royal and give them as much normality as possible.
Royal expert Jennie Bond has told OK! about the couple's "modern" parenting: "I think William and Catherine are making a good job of giving their children as much of a normal upbringing as possible.
"The family dynamics look to be very normal. They both, William in particular, have spoken before about the importance of mental health and giving their children emotional intelligence and the space to tell their parents how they're feeling and what their emotions are.
"I've read that (William and Catherine) have a very modern way of parenting where, instead of putting your child on the naughty step, you allow your child to explain why they feel how they do and have a conversation about it so they can express themselves and calm down that way."