Gayle King brands 'downplaying' of Prince Harry and Meghan's paparazzi car chase 'very troubling'
After befriending the couple through their mutual friend Oprah Winfrey, journalist Gayle King has branded it "very troubling" people are "downplaying" Prince Harry and his wife Meghan's paparazzi car chase.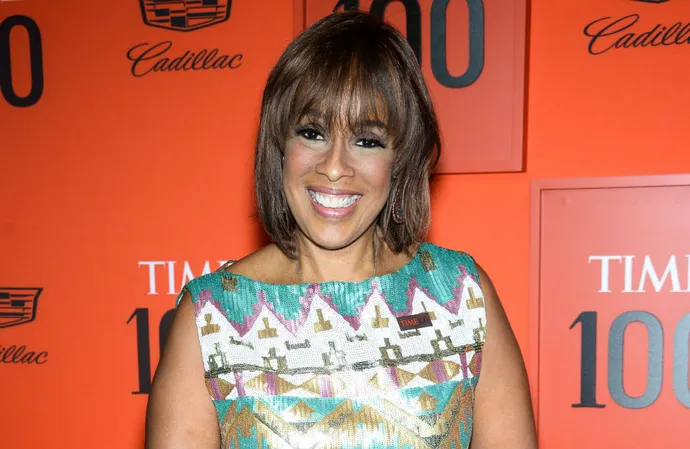 Gayle King has branded it "very troubling" people are "downplaying" Prince Harry and his wife's paparazzi car chase.
The CBS journalist, 68, who became friends with the Duke of Sussex, 38, and Meghan, Duchess of Sussex, 41, through her best friend Oprah Winfrey, 69, hit out after the couple were pursued by photographers through the streets of New York on 16 May after they left the Ziegfeld Theater in midtown Manhattan.
She told Page Six in Baltimore, where she was giving a speech at her alma mater the University of Maryland: "I think it was a very unfortunate incident.
"It's troubling to me that anybody would try to downplay what that would mean to them. That's very troubling to me."
She added about those who are trying to "minimise how (Harry and Markle) felt in that moment": "I'm just really sorry it happened and very sorry they had to go through it.
"Everybody can have all of their opinions but I always go back to, 'How did they feel in that moment?'"
Her remarks are in contrast to those made by the likes of 'The View' co-host Whoopi Goldberg, 67, who slammed the royal couple's use of the word "car chase" when talking about the incident.
She said: "I think people in New York know if it was possible to have car chases in New York, we'd all make it to the theatre on time."
TV personality Megyn Kelly, 52, said on 'The Megyn Kelly Show': "There is no way of having a two-hour car chase in New York City, in Manhattan. There just isn't."
Gayle has previously supported Harry and Meghan, defending the couple in 2022 when Andy Cohen, 54, branded their 'Harry and Meghan' Netflix series to a reality show.
She said: "It's not a reality show. It's not."
A representative for Harry and Meghan said they had been involved in a "near catastrophic car chase at the hands of a ring of highly aggressive paparazzi", adding: "This relentless pursuit, lasting over two hours, resulted in multiple near collisions involving other drivers on the road, pedestrians and two NYPD officers.
"While being a public figure comes with a level of interest from the public, it should never come at the cost of anyone's safety."
Harry and Meghan, who have son Archie, four, and 23-month-old daughter Lilibet together, said on Sunday (21.05.23) it was "abhorrent" to suggest their New York car chase was a publicity stunt.
Their spokeswoman added "one would have to think nothing of the couple" to believe the claim, and warned Harry had phone footage which might "turn out to be useful" if there is an investigation by police.