Emily Ratajkowski admits she'd 'love' to date a woman – but is waiting for the 'right one'
After appearing to come out as bisexual in October, Emily Ratajkowski has admitted she would "love" to date a woman – but said she is waiting for the "right one" to come along.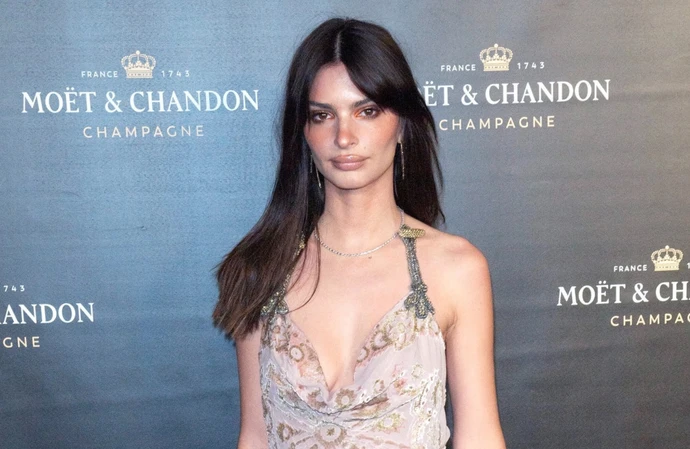 Emily Ratajkowski would "love" to date a woman.
The 'Gone Girl' actress, 31, who last year appeared to confirm she is bisexual, added she is waiting for the right female to come along and said rapper Meg Thee Stallion, 28, would probably be her type.
She told the new issue of HommeGirls magazine when asked if she'd date a woman: "I would love to... waiting for the right one to come along."
Emily added: "I've always been someone who's more attracted to vibe than specifics of physicality so sometimes it'll just randomly hit me and I'll be like, 'Whoa, I'm attracted to this person!'
"In person (Meg Thee Stallion) is, like, unspeakably beautiful… and she's nice. And humble. So I stan."
In October 2022 – a month after she filed for divorce from her estranged husband, Sebastian Bear-McClard, 42, who allegedly cheated on her and with who she has two-year-old son Sylvester – joined in a TikTok trend that said women who own a green couch are bisexual.
Before showing off her sofa in the colour, Emily said in a clip on the platform: "My girlfriend came over and was like, 'B****, have you seen the green-couch thing?' She was laughing at me because my green couch is so big.
"I want to be able to have fun with how I present myself in the world without feeling like I'm a bad feminist or a good feminist."
Emily's video prompted fans to fill the comments section of her post with congratulations for "coming out" as being attracted to men and women, with many declaring: "Yet another win for the ladies."
Since splitting from Sebastian, Emily has dated comedian Eric Andre, 39, DJ Orazio Rispo, 36, actor Pete Davidson, 29, artist Jack Greer, 35, and Harry Styles, 28, as well as being linked to 59-year-old Brad Pitt.