Kim Kardashian officiated Lukas Gage and Chris Appleton's wedding
Reality star Kim Kardashian officiated the wedding of her hair stylist over the weekend.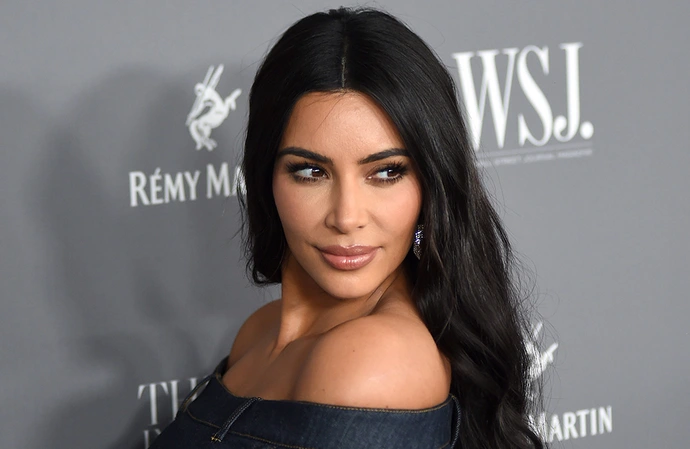 Kim Kardashian officiated Lukas Gage and Chris Appleton's wedding ceremony.
The 42-year-old reality star oversaw the wedding of Lukas, 27, and Chris, 39, who tied the knot at Little White Chapel in Las Vegas over the weekend.
Alongside some photos from their wedding day, Chris - who is Kim's hair stylist - wrote on Instagram: "We did it! Big thank you to @kimkardashian and @shaniatwain! (sic)"
Lukas - who has starred in 'The White Lotus', 'You', and 'Euphoria' - added: "Ring finger where the rock is."
The loved-up duo were also serenaded on their wedding day by Shania Twain.
The chart-topping star performed 'You're Still The One', her 1997 hit song, for their special day.
Kim also posted snaps on social media of herself and the couple being serenaded in a VIP section at Usher's Vegas residency.
What's more, the trio attended the Daily Front Row's Fashion Awards in Los Angeles on Sunday (04.23.23), where Kim presented Chris with an award.
Meanwhile, the newly-married couple recently opened up about their romance, with Lukas admitting that he's "very much in love".
Speaking about their relationship, he told NBC's 'Today' show: "I feel very happy, very lucky and very much in love."
Chris, on the other hand, revealed that he feels lucky to have found Lukas.
The hair stylist - who has also worked with the likes of Katy Perry and Ariana Grande - admitted that their romance is "very special".
He said on 'The Drew Barrymore Show' in March: "I'm very happy (and) very much in love.
"I feel very grateful to be able to share my time with someone very special. Love is a really special thing and, I think, meeting someone that you connect with is very special."