'It's about having a connection' Why Bill Hader decided to give things 'another shot' with Ali Wong
Bill Hader is said to be taking things "one day at a time" with Ali Wong, and they have no plans to move in together although they may appear to be "serious."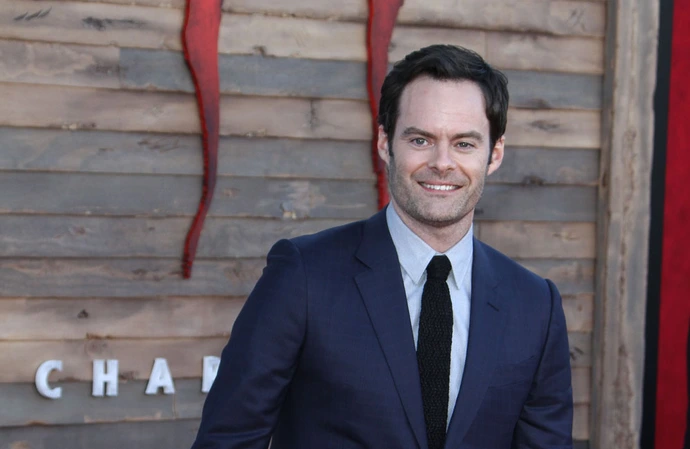 Bill Hader is said to be taking things "one day at a time" with Ali Wong.
The 44-year-old actor - who has daughters Hannah, 13, Harper, 10 and eight-year-old Hayley with his ex-wife Maggie Carey - is said to have got back together with his former flame Ali, 41, after initially calling time on their relationship in December 2022 and an insider has now claimed that there are "no plans" for the couple to move in together, they are just "having some fun" together at this time.
The insider told UsWeekly: "It's an official romance, but there's no talk about moving in together or anything like that. While they seem to be serious, they're both on the same page about taking it one day at a time. At this point it's all about having a connection, which they do, and having some fun.
"Ali and Bill are have known each other for a while from their respective comedy worlds. They were friends first, nothing serious, but once she was single, the idea of dating became a possibility. They were both at a good place in their lives and decided to give it another shot."
The comments come just days after the 'Barry' star revealed that he and his girlfriend had realised that he had "not been on vacation" in more than a deacde, although he did not refer to comedienne Ali by her name.
He said: "My girlfriend and I realised that I haven't had a vacation in ten years. So she and I might do something to reintroduce myself to my
kids."Meanwhile, Bill recently shared his joy at discovering he is related to comedy superstar Carol Burnett and immediately told his children they are related to Miss Hannigan, the
tyrannical orphanage proprietress Carol played in the 1982 movie adaptation of Broadway musical 'Annie.'
Bill told 'Entertainment Tonight': "She emailed me. Yeah, she emailed me and said, 'Hey, we're related.' And I went, 'What?' I told my, kids! I'm like, 'We're all related to Ms. Hannigan. So it was really fun!"