Meghan Trainor says sex with husband Dary Sabara is so agonising it leaves her barely able to walk
Meghan Trainor says she has been diagnosed with vaginismus and sex with her husband Daryl Sabara is so "painful" it leaves her barely able to walk.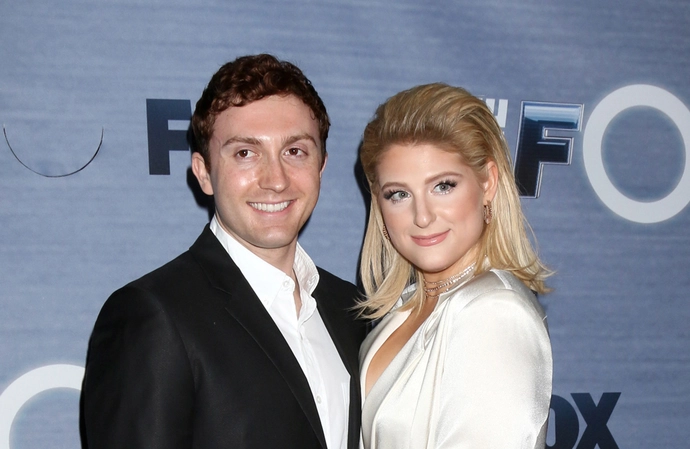 Meghan Trainor says sex with her husband Daryl Sabara is so "painful" it leaves her barely able to walk.
The 29-year-old pop star married 'Spy Kids' actor Daryl, 30, in 2018 and has revealed on her 'Workin' On It' podcast that she doesn't know what to do about the size of his manhood leaving her in agony.
She added: "(It's) to the point where I'm like, 'Is it all in?' and he's like, 'Just the tip.'
"And I'm like, 'I can't do anymore.' I don't know how to fix that – shall I stretch?"
After consulting with her doctor, the songwriter was diagnosed with vaginismus – defined as involuntary tensing of the vagina – and said she wishes she could make Daryl "smaller" as he's a "big boy", while her "p**** is broken" and she suffers from "p**** anxiety".
She added: "I was told I have something called vaginismus. I thought that every woman walking around was always in pain during and after sex.
"I was like, doc, are you telling me that I could have sex and not feel a single bit of pain?"
She and Daryl have previously made headlines for their sex life in 2019 when they visited an erotic store, with Meghan later insisting their purchases were "for a friend".
They had son Riley in February 2021, and Meghan added she took "so long to even consider" having sex with the actor before they conceived their second child, with whom she's now pregnant.
She also said sex after the first baby felt "stingy" and "burny", adding in her intimate chat: "As he would penetrate, I would be like, 'Ow, ow, ow,' like, to the point when… I had to ice myself after."
Meghan also said they had tried "every" sex "angle", but added "each one (has been) worse than the other".
Rejecting her podcast guest Trisha Paytas' idea to get on top, Meghan said: "I'm like 'Please, no, for so many reasons.' I'm like, 'Don't look at me. I don't like this. This hurts way worse.'"
Despite the pain, Meghan added she wants to "be a star at sex" and has tried transcendental meditation to help with her pain.