'Ted Lasso' creator Jason Sudeikis speaks out about Wrexham AFC success: 'Good timing with Ryan Reynolds!'
Jason Sudeikis thinks 'Ted Lasso' could have helped Welsh and English football fans become "enthusiastic " about having Hollywood ownersRyan Reynolds and Rob McElhenney.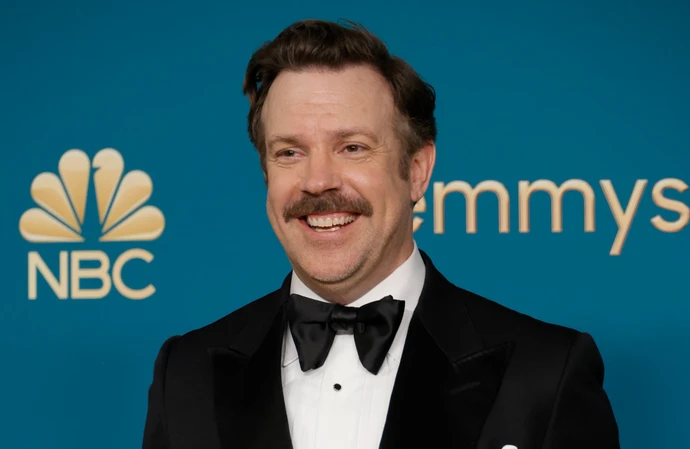 Jason Sudeikis thinks 'Ted Lasso' could have helped Welsh and English football fans become "enthusiastic" about having Hollywood owners.
The 47-year-old comedian co-created and stars in the Apple+ series which follows an American college football coach who is hired to manage fictional English Premier League team AFC Richmond.
And Jason thinks events in 'Ted Lasso' have mirrored 'Deadpool' star Ryan Reynolds and 'It's Always Sunny in Philadelphia' actor Rob McElhenney's takeover of Wrexham AFC - which has been chronicled in TV series 'Welcome To Wrexham', and who they helped guide to promotion to the English Football League with a 3-1 win over Boreham Wood in the National League last weekend.
Speaking on UK TV show 'Lorraine', he said: "I used to say in the pitch about football or soccer not being as big in the States or whatever but this is as much about football as 'Rocky' is about boxing. Good timing with Ryan - not bad, right? It's great! It's nice to have people so enthusiastic about having American ownership. I don't know if it's wildly ubiquitous, but it certainly has helped Wrexham out!"
Jason is dad to Otis, eight, and six-year-old Daisy with former fiancee Olivia Wilde and went on to add his eldest has picked up a passion for the sport amid the popularity of 'Ted Lasso' and has become "football mad" since discovering the game.
He added: "My little boy, and a little bit through osmosis here because he was all around the house all the time when we were swimming or playing football on the 'Fifa' game and the second we got back to the States he is just football mad. Every time he is on his iPad, he is watching '100 Greatest Goals' and he has constantly got a little ball at his feet. It's lovely."
Jason is joined in the 'Ted Lasso' cast by the likes of West End star Hannah Waddingham - who appeared in London productions of 'The Wizard of Oz' and 'Into the Woods' before finding worldwide fame on screen - and is sure all his co-stars have the ability to turn the series into a stage musical.
He added: "We absolutely have the cast that is fully capable of doing a musical, which I am very proud of. No one is prouder than my mother, though. Hannah is the tip of the iceberg. And I mean that in the best possible way, she's absolutely who you want but just about all the way down, I don't think there's anyone who cannot carry a tune!"