Ellie Goulding reportedly working on documentary about her life 'beyond music'
Despite years of being notoriously private, Ellie Goulding is reportedly working on a documentary about life "beyond her music".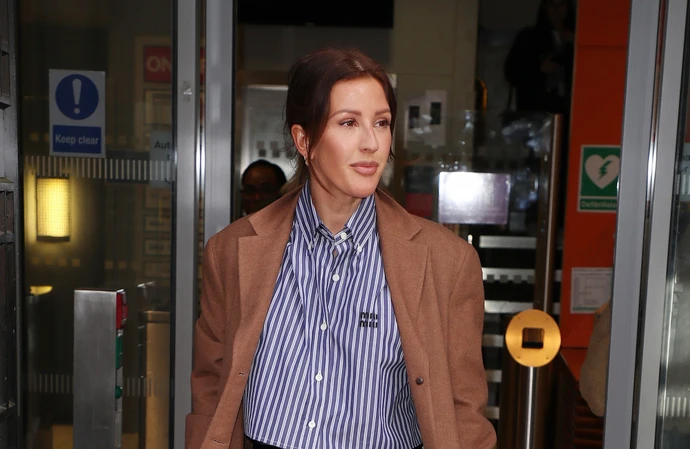 Ellie Goulding is reportedly working on a documentary about life "beyond her music".
The 'Burn' singer, 36, has spent years being notoriously private, but is now said to hope to use a film special to highlight campaign work including her fight against global warming.
A source told The Sun: "Ellie is keen to let fans into her world and speak beyond her music. Earlier this year she invited cameras to record her life away from red carpets and show the real her.
"The project will cover her music and time in the studio at home but Ellie also wants to shine a greater light on her work as a climate-change activist. She is really passionate about using her profile for good and thinks a documentary will do just that."
Ellie has recently been involved in the United Nation's 'One Young World' campaign, and will be following in the footsteps of other big name artists who have recently made films giving glimpses into their private lives including Lewis Capaldi, Lady Gaga and Katy Perry.
in November 2017, the singer was awarded the UN's 'New Voices Award' in recognition of her activism and became a Goodwill Ambassador for UN Environment, and she's a patron of women's shelter The Marylebone Project.
Despite her previous privacy, she recently told The Independent newspaper she regrets responding to unfounded rumours she once cheated on Ed Sheeran with Niall Horan.
The singer – who had son Arthur Ever Winter with her art dealer husband Caspar Jopling, 31, in April – has insisted she and Ed, 32, never dated.
But she made headlines in January when she took to TikTok to shut down years-old talk she had been unfaithful to him with 29-year-old former One Direction singer Niall – responding "False!" to one fan.
She said: "I shouldn't give in to that (rumours.) For me to think that the right thing is to respond to rumours, knowing that in real life there aren't just 'heroes' and 'villains' like there are in the fake world of social media and tabloids... I think, by replying, I'm kind of making out that world is real, or adding validity to a world that is manufactured to keep us scrolling and keep us in fear and fascinated by celebrities.
"I think that the best thing for me is to stay in the real world.
"But sometimes you just gotta – occasionally; every, like, five years or so – put something out there... ."