Halsey splits from Alev Aydin
Halsey has split from Alev Aydin, the father of her 21-month-old son Ender, after five years together.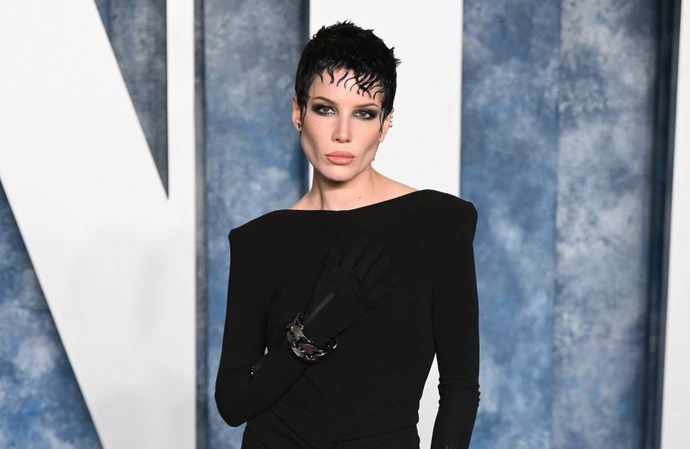 Halsey has split from Alev Aydin.
The 28-year-old singer - whose real name is Ashley Frangipane - has filed documents for full physical custody of 21-month-old son Ender after she ended her five-year relationship with the 40-year-ol producer, The Blast reports.
Halsey wants to share legal custody with Alev and requested he gets "reasonable visitation" with the toddler while they establish a care schedule.
Sources told the outlet that the break-up is "totally amicable" and the former couple are focused on raising their son together, and one reason for the document is to make it easier for the 'Bad At Love' singer to be able to travel with Ender because the pair never married.
Halsey has asked the court to order that both parties split the costs of establishing paternity, and the documents stated Ender has lived with both his parents for the past one year and eight months, including in Los Angeles from February until the "present" day.
Halsey previously revealed she suffered three miscarriages before getting pregnant with Ender.
She told Vogue magazine: "I miscarried three times before my 24th birthday. It seemed a cruel irony that I could get pregnant with ease but struggled to maintain a pregnancy. One of my miscarriages required 'aftercare,' a gentle way of saying that I would need an abortion because my body could not terminate the pregnancy completely on its own and I would risk going into sepsis without medical intervention."
The 'Without Me' hitmaker - who was speaking out last July following the overturning of the Roe v Wade ruling, which has left millions of women across the US without access to legal or safe abortions - went on to insist that despite becoming a mother, she has not changed her stance on termination and claimed that all women "deserve" the right to choose for themselves.
She added: "Many people have asked me if, since carrying a child to term after years of struggling to do so, I have reconsidered my stance on abortion. The answer is firmly no. In fact, I have never felt more strongly about it. My abortion saved my life and gave way for my son to have his. Every person deserves the right to choose when, if, and how they have this dangerous and life-altering experience. I will hold my son in one arm, and fight with all my might with the other."