Spike Lee, Oprah Winfrey and more pay tribute to Harry Belafonte
Spike Lee, Oprah Winfrey and Sheryl Lee Ralph are among the stars who have paid tribute to the late Harry Belafonte.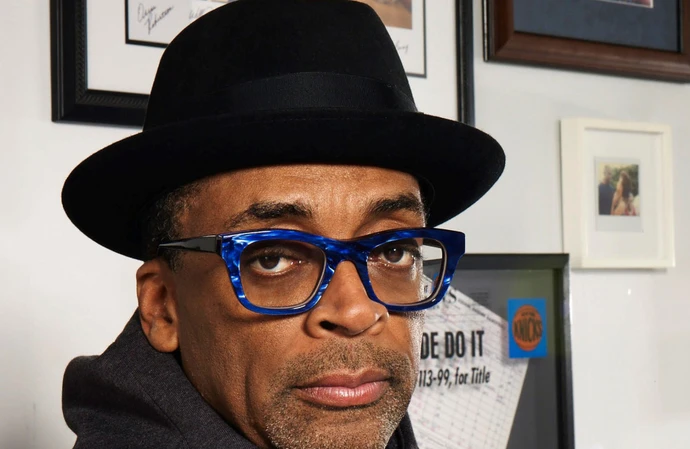 Spike Lee urged people to "celebrate our elders" as he paid tribute to Harry Belafonte.
The legendary musician, actor, and activist died on Tuesday (25.04.23) aged 96 and the 'Do the Right Thing' hitmaker has shared his memories of his "dear friend", including getting the opportunity to work with the Calypso King on one of his own movies, 'BlacKKKlansman'.
Sharing a photo of himself and Harry, Spike wrote on Instagram: "May God Have My Dear Friend HARRY BELAFONTE At A Peaceful Rest. We Are Losing Our Giants Left And Right. We Have To Celebrate Our Elders While They Are With Us. [prayer and purple heart emoji] (sic)"
In a second post, Spike shared a photo of a signed poster and wrote: "I Had The Highest Honor And Privilege To Work With MR. B. On BLACKKKLANSMAN. After We Wrapped Filming MR.B. Signed For Me The Poster For His Film CARMEN JONES With Dorothy Dandridge. Read What My Friend Wrote.(sic)"
The message from Harry written on the poster read: "Dear Spike, Now I can die and go to Heaven... I've made a Spike Lee movie!!"
Meanwhile, broadcasting legend Oprah Winfrey paid tribute to the "trailblazer and hero".
She wrote in a statement given to 'Entertainment Tonight': "Another 'GREAT TREE has fallen': Harry Belafonte, a Trailblazer and Hero to us all.
"Thank you for your music, your artistry, your activism, your fight for civil rights and justice - especially risking your life back in the day to get money to the movement. Your being here on earth has Blessed us.(sic)"
Bernice King, the daughter of Martin Luther King Jr and Coretta Scott King, recalled how Harry had been a source of support for her family when she was growing up.
She tweeted: "When I was a child, #HarryBelafonte showed up for my family in very compassionate ways. In fact, he paid for the babysitter for me and my siblings.
"Here he is mourning with my mother at the funeral service for my father at Morehouse College. I won't forget…Rest well, sir."
Sheryl Lee Ralph also remembered the star for his loyalty and support.
She posted: "We lost a true Jamaican American hero today. Harry Belafonte was so many things and a supportive mentor and role model to me.
"I thank him for the love and support he gave to me and my children over the years. My love and prayers to the Belafonte family. He will be deeply missed."
Ice Cube simply tweeted: "He was more than a singer, more than an actor and more than a man...Harry Belafonte will be missed."