Meghan Trainer is expecting a baby boy
Meghan Trainor and Daryl Sabara's two-year-old son Riley has revealed the couple are expecting another baby boy.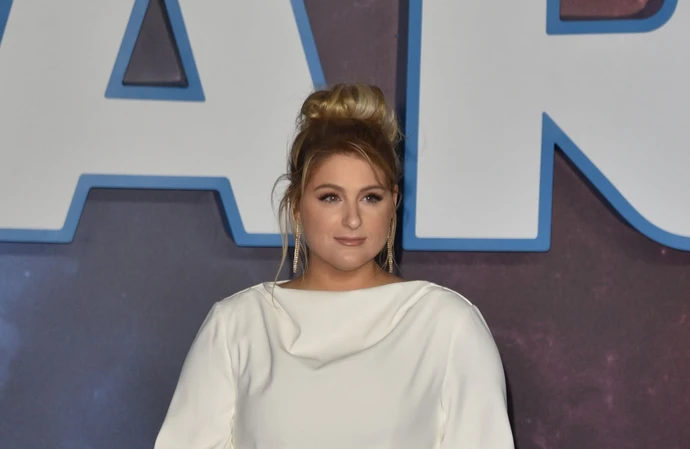 Meghan Trainor is expecting a baby boy.
The 'Mother' singer is pregnant with her and husband Daryl Sabara's second child and on Tuesday (25.04.23), the couple's two-year-old son Riley helped them reveal to fans the sex of their unborn tot.
Appearing on 'The Kelly Clarkson Show', the host initially summoned the "voice of God" to break the news but she and the couple ultimately decided to let Riley break the news.
They shared a video of the toddler, who, following a countdown, proudly shouted "It's a boy!"
The 29-year-old singer also appeared on 'The View' and admitted she "really thought" she was pregnant with twin girls.
She said: "Oh yes, I have a baby in me. It's a boy.
"I'm in a house full of boys. I really thought I was having twin girls, but it's a boy. I live with my two brothers, so it's a house of boys, that's what we're doing."
And though the 'All About That Bass' hitmaker knows boys love their moms, she admitted she's second best to her husband at the moment.
She laughed: "Except my oldest kid right now, two years old, 20 years old. He's in a daddy phase. I'm like, 'When's this going to end?'"
Meghan admitted in her new pregnancy self-help book 'Dear Future Mama' that she and Daryl had sex "three times a day" when she was trying to get pregnant again.
And she told 'ET Canada' of the revelation: "It was the time though [to do it often], it was COVID. We were like 'Is the world ever gonna open up again? What should we do? Are you bored?!' It wasn't romantic and fun. I was like 'It's now!' and that's why I'm trying to help everyone else out then and tell them they don't have to make it a job. "