Nick Cannon hails Alec Baldwin as 'one of the greats'
Nick Cannon has heaped praise on his 'Hollywood Heist' co-star Alec Baldwin.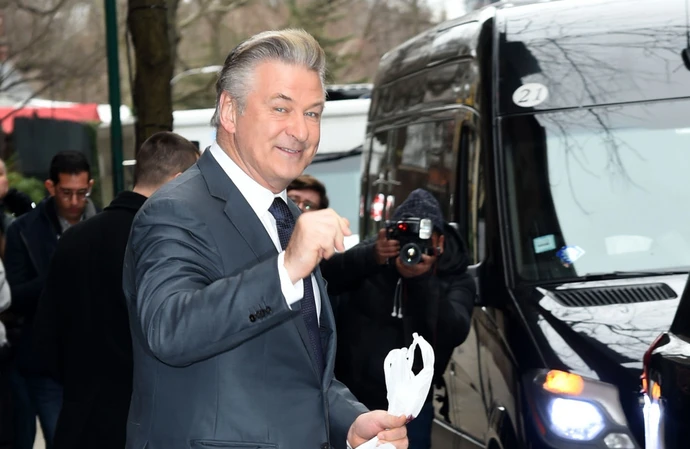 Nick Cannon thinks Alec Baldwin is "one of the greats".
The 42-year-old star is a long-time fan of the actor and he's voiced his support for Alec amid the 'Rust' tragedy, which involved the fatal shooting of cinematographer Halyna Hutchins.
Nick told 'Entertainment Tonight': "He is my man. I've been supporting him just as a fan, man.
"He's one of the greats, but then obviously the unfortunate and tragic situation that he's in the middle of. When things like that happen, all you can do is pray for your friends and you colleagues, and the prayers were answered."
Alec, 65, recently resumed filming 'Rust, after the actor and other producers settled a wrongful death lawsuit filed by Matthew Hutchins, Halyna's widower.
Nick stars alongside Alec in 'Hollywood Heist', an upcoming crime comedy, and he loved working with the veteran star.
He shared: "It gave him the opportunity to take his mind off of some very serious stuff that was going on in his mind, because when we were making it, he was in the midst of all of that. So, prayers, shout outs. Love him. I can't wait for people to see the film.
"And once you see our film, which is called 'Hollywood Heist', you'll see that it's the inner workings of Hollywood. So, he's almost playing a very similar character, and the film has this like a 'Big Lebowski'/'Pulp Fiction'-type of vibe."
Earlier this month, meanwhile, prosecutors warned that dropping involuntary manslaughter charges against Alec "does not absolve [him] of criminal culpability".
Special prosecutors Kari Morrissey and Jason Lewis warned that "charges may be refiled" after further investigations take place.
The pair said in a statement: "Over the last few days and in preparation for the May 3, 2023, preliminary hearing, new facts were revealed that demand further investigation and forensic analysis in the case against Alexander 'Alec' Rae Baldwin, III.
"Consequently, we cannot proceed under the current time constraints and on the facts and evidence turned over by law enforcement in its existing form. We therefore will be dismissing the involuntary manslaughter charges against Mr. Baldwin to conduct further investigation.
"This decision does not absolve Mr. Baldwin of criminal culpability and charges may be refiled. Our follow-up investigation will remain active and ongoing."