Mayim Bialik reveals if she wants to be on The Big Bang Theory spin-off
Mayim Bialik would love to be part of the upcoming second reboot of 'The Big Bang Theory', but admits she has "no idea what will happen at this point.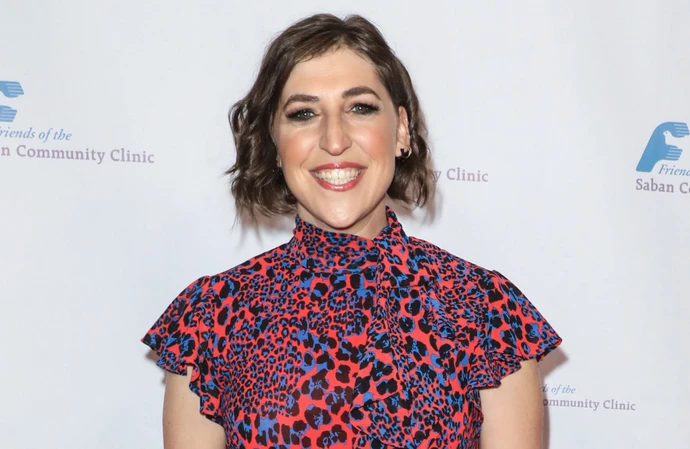 Mayim Bialik "doesn't know" if she will be in the new 'Big Bang Theory' spin-off.
The 47-year-old actress starred as neuroscientist Amy Farrah Fowler on the CBS sitcom for most of its 12-season role and while she is willing to be part of the upcoming spin-off, she is yet to hear anything from producers.
She told E! News: "If I am, I don't know it. I got the news like everybody else. We're all still pretty close, so there was a lot of texting going on. And I asked my agent. He was like, 'I don't know.' I guess no one knows at this point, but I can't wait to find out. I'll do anything related to anything like [a guest appearance]. But yeah, we really have no idea. So I'm in the same boat as everyone else."
Mayim - who has Miles, 17, and 14-year-old Frederick with ex-husband Michael Stone - went on to add that while former co-star Jim Parsons has gone on to narrate the show's initial spin-off series 'Young Sheldon', she has "no idea" what the future holds for her own character.
She added: "Jim's had tremendous success. I mean, honestly, I've been thinking about it. My kids are like, 'Well, Mama, you have to know,' and I said I really don't. I loved all of our characters. And we've had so many incredible guest characters. So I was like, it could be anything. It could literally be anything."
The award-winning actress shot to fame as a teenager when she took on the title role in NBC sitcom 'Blossom' and went on to tease that a reboot of that could be on the way, in the wake of revivals of other shows from that era such as 'The Fresh Prince of Bel-Air' and 'Full House.'
She said: "There's a lot of things that have to happen… But Don Reo, our creator, and I have finally been able to find a breath and an opening in my life and schedule where we're ready to talk about it actively. A lot of shows from the '90s have been rebooted and we were on from '90 to '94, so we were right in that pocket, and I'm just excited to think about putting our own spin on what it would be like to see where these characters are.