John Mulaney jokes about his 'star-studded intervention'
John Mulaney has joked about his intervention in his Netflix comedy special, 'John Mulaney: Baby J'.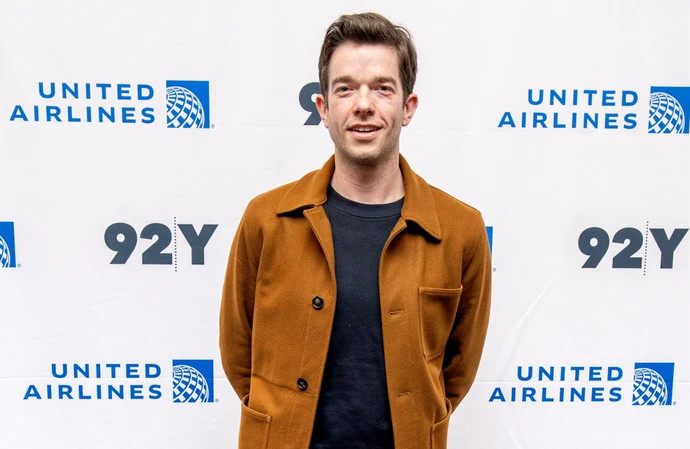 John Mulaney's "star-studded intervention" helped to save his life.
The 40-year-old comedian sought treatment for alcoholism and cocaine addiction in 2020, and John has joked about his recovery in his new Netflix comedy special, 'John Mulaney: Baby J'.
He said: "Let me just call this out now, I don't mean to be weird. It was a star-studded intervention. It was, like, a good group.
"It was a good group. As mad as I was when I walked in there, I was like, this is a good line-up, this is really flattering in its own way.
"It was like a 'We Are the World' of alternative comedians over the age of 40. All comedians. Yet no one said a funny thing the entire night."
John also likened his intervention to a "prank".
He said: "I was so mad that night. They had tricked me. I mean, at its core, an intervention is a prank. They had pranked me.
"They were trying to tell me what to do with my life, they were trying to control me. They were sending me away to rehab for months. I felt powerless. I felt very angry."
John is delighted to have overcome his issues and returned to performing.
The stand-up star - who first rose to prominence as a writer on 'Saturday Night Live' - shared: "Getting to do this show, and standing here, listen, I am grateful to everyone at my intervention. They intervened. They confronted me and they totally saved my life."
John checked into rehab in late 2020, and a source revealed at the time that his friends and family were supportive of the decision.
The insider told the New York Post newspaper's Page Six column: "John's friends and family are happy that he's finally getting some help and focusing on his health."