Nicolas Cage admits his Gumby-style voice sparked feud with Kathleen Turner on film set
Nearly 30 years after starring with her in 'Peggy Sue Got Married', Nicolas Cage has admitted his choice to put on a Gumby-style voice for his role in the comedy was at the heart of their feud on set.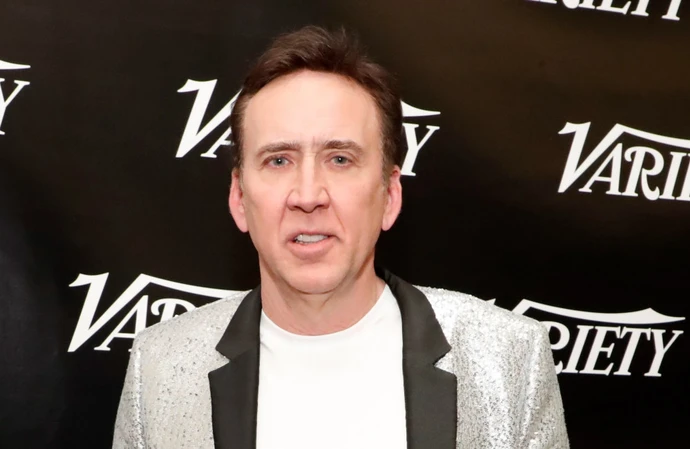 Nicolas Cage has admitted his Gumby-style voice in 'Peggy Sue Got Married' was at the heart of his feud with Kathleen Turner on the set of the film.
The 'Face/Off' actor, 59, starred with the actress, 68, in the 1986 comedy that sees her character transported back to her high school days where she reconnects with her old love Charlie, played by Nicolas.
He told CBS' '60 Minutes' about their constant clashes over his choice to give Charlie a cartoonish voice: "I grew up watching 'Gumby' and listening to Pokey.
"And I thought, 'Well, that would be a good voice for a character, especially in this movie.'
"And so I thought, 'If I do that, that won't be boring. That'll be like, what the hell is he doing?'"
Journalist Sharyn Alfonsi remarked: "And Kathleen Turner said like, 'What the hell is he doing?'"
Nicolas replied: "I think I frustrated her with the performance, but I adored her."
When Sharyn asked: "Did she ever say like, 'Knock it off?'", Nicolas admitted: "Oh yeah."
In 2008, Nicolas won an apology and damages from Kathleen at London's High Court after she wrote in her 2008 autobiography 'Send Yourself Roses: My Life, Loves and Leading Roles' he had dog-napped a Chihuahua and been arrested twice for drink driving.
Reuters reported about the hearing, at which neither were present: "Cage's lawyer Simon Smith told the court that the offending passages from Turner's autobiography 'Send Yourself Roses' had appeared in the Daily Mail and on its website under the headline, 'Why I detest Burt Reynolds and Nicolas Cage.'
"They were based on the 53-year-old's experiences on set with Cage while making the 1986 hit 'Peggy Sue Got Married.'"
The lawyer reportedly stated Nicolas was accused by Kathleen of being "arrested twice for drunk-driving" and "for stealing a dog", before stating the actor had simply "come across a Chihuahua he liked and stuck it in his jacket".
The lawyer branded the allegations false and said they had "caused damage to the claimant's personal and professional reputation".
Kathleen and two publishing groups accepted the allegations were untrue and would pay Nicolas' legal costs and make a "substantial" donation to charity.
She agreed to make a payment to the National Adult Protective Services Foundation, a US charity that benefits vulnerable adults.
Kathleen also said in her memoir about her hatred of working with Nicolas on 'Peggy Sue': "Oh, that stupid voice of his and the fake teeth! Honestly, I cringe to think about it.
"Nicolas didn't manage to kill the film, but he didn't add a lot to it, either."