'Honourary Welsh boyo': Sir Anthony Hopkins offers Ryan Reynolds praise
Ryan Reynolds has been hailed an "honorary Welsh boyo" by Sir Anthony Hopkins following Wrexham AFC's promotion.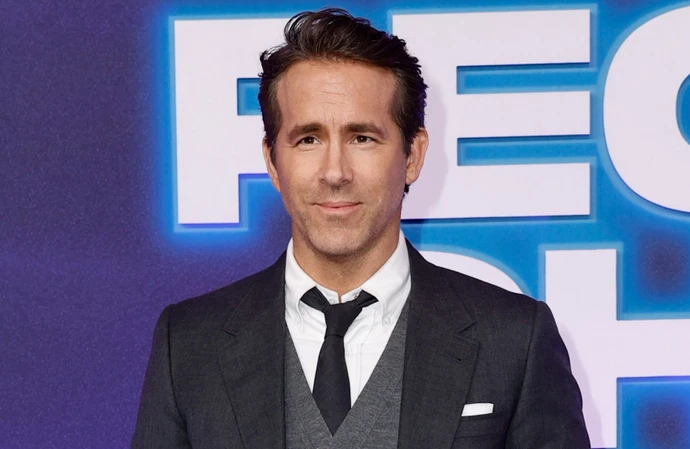 Ryan Reynolds has been hailed an "honorary Welsh boyo" by Sir Anthony Hopkins.
The 46-year-old actor co-owns Wrexham AFC alongside Rob McElhenney, and on Saturday (22.04.3), the side secured promotion to the English Football League with a 3-1 win over Boreham Wood and the 'Silence of the Lambs' star was elated with the win.
Responding to Ryan's own tweet about the promotion, the 85-year-old screen legend , who was born in Port Talbot in Wales, wrote: "You're now an honorary Welsh boyo."
The 'Free Guy' star was delighted with Anthony's praise.
He replied: "Thank you!!! And… [shocked face emoji] (sic)"
The jubilant 'Deadpool' star had admitted his side's victory had left him "giggling and sobbing".
Ryan - who was joined at the game by Rob and fellow Hollywood star Paul Rudd - wrote on the micro-blogging platform: "Everything I own smells like champagne, beer and grass. I'm still somewhere between giggling and sobbing. This town and this sport is one of the most romantic things on earth. Thank you, @Wrexham_AFC (sic)"
Prince William, who is Prince of Wales and an avid football fan, sent a congratulatory message in a personal tweet.
He wrote in both English and Welsh: "Congratulations Wrexham AFC. A club with such amazing history, looking forward to a very exciting future back in the Football League. Doing Wales proud."
Earlier this month, Ryan and Rob were awarded the Freedom of Wrexham.
During a ceremony at the city's Guildhall, Ryan - who joined forces with Rob to buy the club in 2021 - said: "I think back to that first moment. We were on Zoom speaking to the Wrexham Supporters' Trust and I don't think I have ever been as nervy as I was in that exact moment."
Ryan and Rob have invested heavily in the club since their takeover, helping to transform the team's results in the process but the 'Red Notice' star admitted he felt he owes more to the team's fans than they do to them.
He added: "I know that we are here so that you guys can thank us for some reason, but I feel like it is the other way around.
"We want to thank you for what you have given us. Words are too clumsy to quantify what it means to me."