Nicole Murphy 'prays everything works out' for Jamie Foxx
Nicole Murphy is hoping that Jamie Foxx can make a full recovery from his health troubles.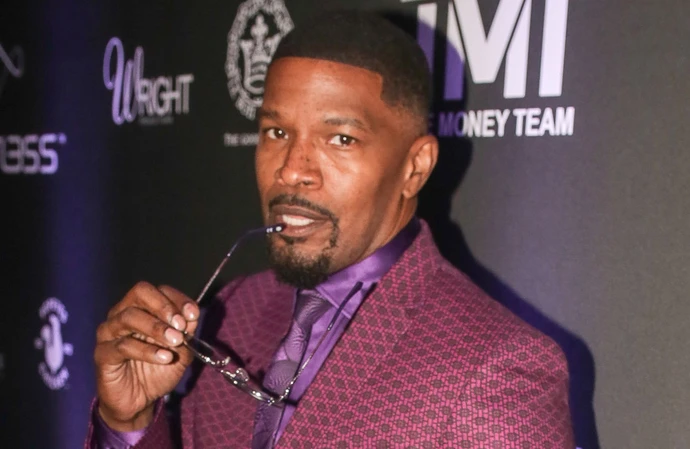 Nicole Murphy is praying Jamie Foxx comes through his health struggles.
The award-winning actor was hospitalized with a "medical complication" nearly two weeks ago, and Nicole has revealed that she desperately wants him to return to full health.
The 55-year-old model - who is a good friend of the actor - told PEOPLE: "I just pray everything will be okay.
"We love Jamie. You know, he's so talented and he's an iconic person. He's just amazing. He's like a brother to me, and I adore him.
"I really pray that everything works out for the best for him."
Jamie, 55, was hospitalized in Georgia earlier this month. However, an insider recently revealed that the Hollywood star is making good progress with his recovery.
The source told PEOPLE: "He's OK, thank God. He's still in the hospital and doctors are running tests, but he's awake and alert. They're keeping him under observation."
Corinne Foxx, Jamie's 29-year-old daughter, previously announced that her dad was suffering from a medical complication.
However, little else has been shared about his health over recent days.
In a statement written on behalf over her family, Corinne explained: "We wanted to share that my father, Jamie Foxx, experienced a medical complication yesterday.
"Luckily, due to quick action and great care, he is already on his way to recovery. We know how beloved he is and appreciate your prayers. The family asks for privacy during this time."
Jamie suffered the issue while he was working on the Netflix movie 'Back in Action', which also stars Cameron Diaz and Glenn Close.
The actor was last seen on the set on April 10 and since then, a stunt double has stood in for him for some of his scenes.