I don't want a Twitter blue tick, says Iggy Azalea
Rap star Iggy Azalea has slammed Twitter's new verification policy.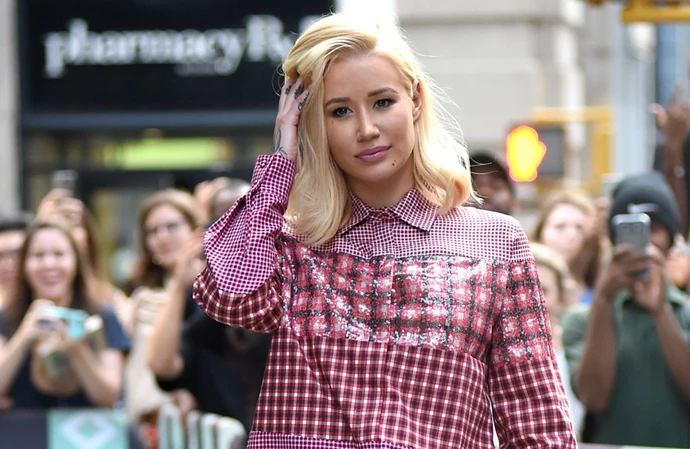 Iggy Azalea is determined to get rid of her Twitter blue tick.
The chart-topping rap star - who has more than seven million followers on the platform - took to Twitter after her blue tick unexpectedly returned to her profile.
Iggy, 32, wrote online: "Why tf is the checkmark back and how do I get it off me. (sic)"
The 'Fancy' hitmaker recently lost her blue tick after Elon Musk - the billionaire businessman who acquired the company in 2022 - introduced a subscription service called Twitter Blue, which asked users to pay for their blue-tick status.
However, Iggy insists she's not interested in subscribing to the service, and she also complained about other aspects of the platform.
She said: "This dumb a** app really just logged me off and said unusual activity. I'm going to bed before I get locked out for months. Byeeee (sic)"
Meanwhile, Iggy launched a money-spinning OnlyFans account earlier this year.
The rap star explained that she joined the platform because she was tired of other people profiting from her image.
During an appearance on the 'High Low' podcast, Iggy - who has Onyx, three, with her ex-boyfriend Playboi Carti - explained: "I've made a lot of people so much money off my body, and I got the smallest cut off my own f****** body. And my own work, and my own ideas."
The blonde beauty - who was born in Australia, but moved to the US during her teens to pursue her music ambitions - was sick of being treated like a commodity.
As a result, she decided to take control of the situation by joining OnlyFans.
She said: "It's been commodified and I wasn't even the main f****** benefactor of it. So, f*** this."