Alec Baldwin resumes filming Rust
Hollywood star Alec Baldwin has returned to the set of 'Rust'.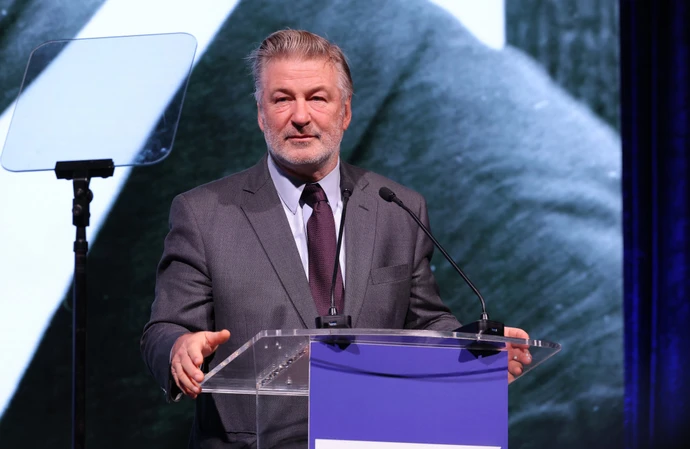 Alec Baldwin has resumed filming 'Rust'.
Cinematographer Halyna Hutchins was killed on the set of the movie in October 2021, but Alec resumed filming at the Yellowstone Film Ranch in Paradise Valley, Montana, on Friday (04.21.23).
The Hollywood star and his wife Hilaria Baldwin were seen having a sushi dinner together near the Montana set on Thursday.
An eyewitness told PEOPLE: "They were in a good mood. They seem in good spirits."
Alec and other 'Rust' producers settled a wrongful death lawsuit filed by Matthew Hutchins, Halyna's widower, in October.
Hutchins has also been brought on board as an executive producer, as part of the settlement agreement.
Earlier this month, meanwhile, prosecutors warned that dropping involuntary manslaughter charges against the actor "does not absolve [him] of criminal culpability".
Special prosecutors Kari Morrissey and Jason Lewis warned that "charges may be refiled" after further investigations take place.
The pair said in a statement: "Over the last few days and in preparation for the May 3, 2023, preliminary hearing, new facts were revealed that demand further investigation and forensic analysis in the case against Alexander 'Alec' Rae Baldwin, III.
"Consequently, we cannot proceed under the current time constraints and on the facts and evidence turned over by law enforcement in its existing form. We therefore will be dismissing the involuntary manslaughter charges against Mr. Baldwin to conduct further investigation.
"This decision does not absolve Mr. Baldwin of criminal culpability and charges may be refiled. Our follow-up investigation will remain active and ongoing."
Armorer Hannah Gutierrez-Reed has also been charged with involuntary manslaughter over the tragedy, and the pair confirmed that the case against her is still going ahead.
The prosecutors said: "Charges against Hannah Gutierrez-Reed remain unchanged."