Emily Ratajkowski took time to realise sex was 'pleasureable'
Despite being linked with some of the world's most desirable bachelors, Emily Ratajkowski says she took time to realise sex was "pleasureable".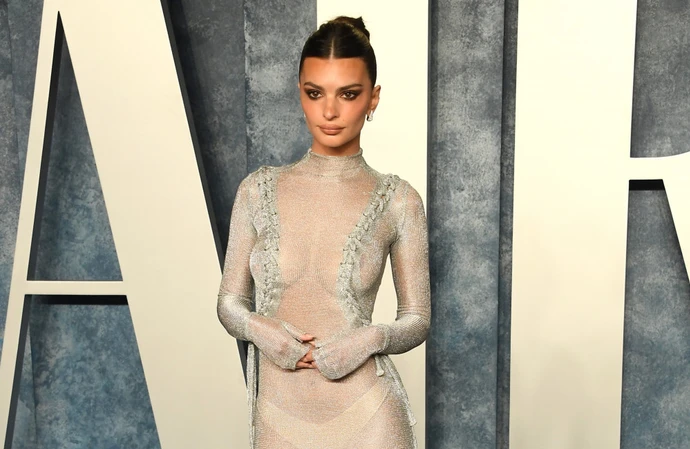 Emily Ratajkowski took time to realise sex was "pleasureable".
The 'Gone Girl' actress and supermodel, 31, has been linked with a string of men including former One Direction singer Harry Styles, 29, since she split from her estranged ex-husband Sebastian Bear-McClard, 42, and says she only started to enjoy herself when she was getting intimate with partners when she realised she wasn't doing it for them.
She told Spanish Vogue in a cover interview to mark 35 years of the magazine: "I think knowing that you don't owe anyone anything is very important. In my case, I didn't know how sex could be pleasurable... I didn't understand my own body, my own anatomy."
The mum-of-one, who had son Sylvester, two, with Sebastian, also advised children starting to have sex: "The truth is that, whoever opposes, kids are going to have sex, so the best we can do is give them the protection for it and teach them the tools of active consent.
"If there's something you don't feel right about, it's not right."
Along with recently being spotted kissing Harry in Tokyo since her marriage split, Emily has dated comedian Eric Andre, 40, DJ Orazio Rispo, 35, actor Pete Davidson, 29, artist Jack Greer, 35, and been linked to 59-year-old Brad Pitt.
Emily said about how she finds the interest in her love life bemusing: "It's very bizarre to have certain experiences and then have the whole world know and comment on them.
"I'm just a person who's gone from a three-year relationship (with musician Jeff Magid, 46) to a four-year one (with her ex-husband Sebastian.)
"So this is the first time in a long time I've been in a dating stage. The interest there is in that particular area is very strange.
"Not that I'm surprised, but it's a tiny slice of my life."