Caitlyn Jenner's mom Esther dies aged 96
Esther Jenner has passed away at the age of 96.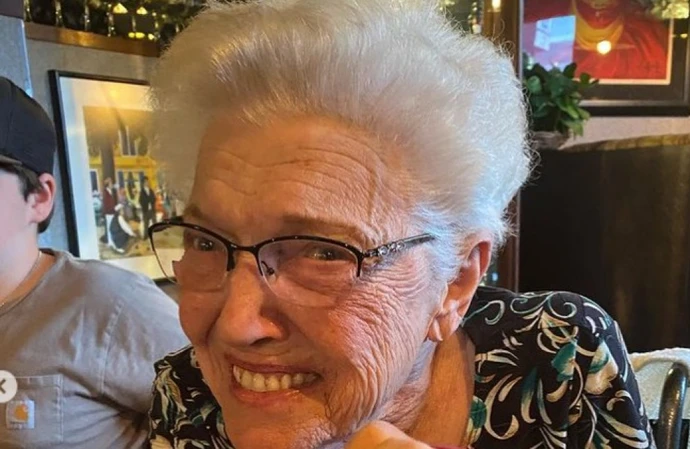 Caitlyn Jenner's mother Esther Jenner has died aged 96.
The 73-year-old star has taken to social media to announce the passing of her mom, a few weeks shy of her 97th birthday on May 15.
Alongside several throwback photographs of her mom, Caitlyn wrote on Instagram: "I am heartbroken to announce my mom passed away yesterday morning, peacefully. Losing a mother is unique in the sense that she is the only person that loved me my entire life. I will miss her tremendously. She was a few weeks shy of 97 and lived a full life. Love you mom. (sic)"
Esther came out in support of Caitlyn after she transitioned in 2015.
She praised her daughter's courage at the time, and revealed that she was thrilled to see the former Olympian feeling happy.
Speaking to PEOPLE in June 2016, Esther shared: "It takes so much courage to do what she's doing. When I first saw [Caitlyn], all I wanted to do was give her a big hug."
Esther added that Caitlyn's happiness was her ultimate priority.
She said: "I love her and she's happy. That's all that matters."
By contrast, Esther once described 'The Kardashians' - the reality series about the Kardashian-Jenner family - as the "most senseless thing" she's ever seen.
The show stars Caitlyn's ex-partner Kris Jenner and their kids, including Kylie, 25, and Kendall, 27.
Esther told The US Sun last year: "I think that Kardashian show is the most senseless thing I have ever watched.
"But my two granddaughters, Kendall and Kylie, created it, and I love them dearly.
"They're my blood. And my four step-grandchildren - Kim, Kourtney, Khloe and Robert - feel like they're mine, too."