Colin Farrell had heart palpitations after gaining weight for role
Colin Farrell won't put on a lot of weight for another role after suffering "weird" health complications the last time he did.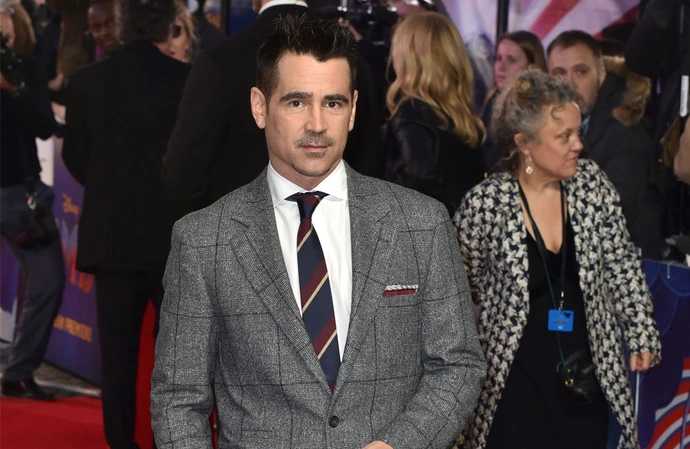 Colin Farrell has vowed never to gain weight for a role again after suffering "heart palpitations and swollen feet" in the past.
The 'Banshees of Inisherin' actor piled on the pounds for 2021 miniseries 'The North Water' and while he's never pushed himself so physically hard before, he won't do so again because of all the "weird" health complications he suffered.
Asked the most he has ever suffered for a role, he told The Hollywood Reporter: "I did a thing called 'The North Water' that I think aired on AMC+.
"Nobody saw it, but it was directed by an extraordinary writer and filmmaker Andrew Haigh, who did an extraordinary job with it. It had Jack O'Connell in it, and he's brilliant, and Sam Spruell, Stephen Graham, Tom Courtenay, just a bunch of great actors. Real legends.
"I put on a pile of weight for it — which I won't be doing ever again. That was the hardest I've ever pushed myself physically. It gave me all sorts of heart palpitations, swollen feet, all f****** weird stuff.
"I really won't be doing that again, to be honest with you."
But no matter what discomfort he finds himself in, the 46-year-old actor won't feel anything other than "fortunate" because he has such an "incredible job", even when sets can be "tense".
He added: "But I never lose sight of what a fortunate position I'm in to be able to make a living telling stories. You know, that's it. It's an incredible job that I get to share with other people.
"In a world that's as fractured as it is, we share a sense of common purpose on a film set. You don't walk on set and hear 'The hills are alive with the sound of music'; they can be very tense places. But there's a sense of togetherness that's awesome to experience."