Alec Baldwin says he owes 'everything' to wife minutes after his lawyers said 'Rust' shooting charges were being dropped
Within an hour of Alec Baldwin's lawyers saying the 'Rust' shooting charges against him were being dropped, the actor said he owes "everything" to his wife Hilaria.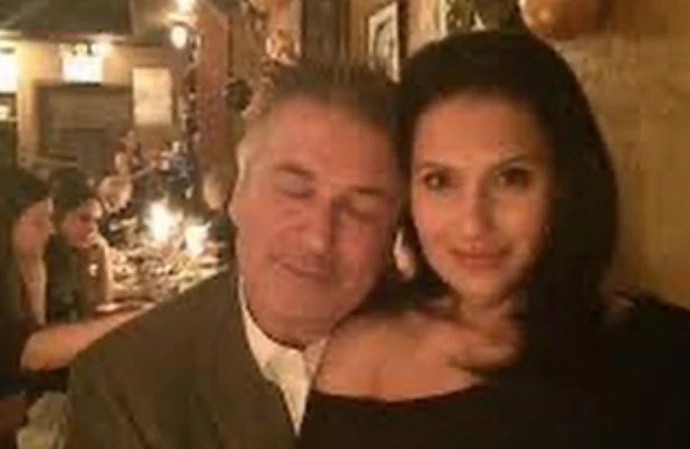 Alec Baldwin said he owes "everything" to his wife Hilaria minutes after the actor's lawyers said his 'Rust' shooting charges were being dropped.
The 65-year-old '30 Rock' star has been facing a charge of involuntary manslaughter over the death of mum-of-one Halyna Hutchins, 42, who was killed on the set of the western in October 2021 when a prop gun he was holding went off struck the cinematographer, which he has strongly denied firing.
But Alec's legal team said on Thursday (20.04.23) they were "pleased" to hear the allegations against the actor in connection with the tragedy were being dismissed, and within an hour of their claim being reported, the actor had posted an image of him cuddling his 39-year old wife, who is mum to seven of his eight children, at a restaurant, which he captioned: "I owe everything I have to this woman."
In an apparent reference to one of his lawyers, Alec added: "And to you, Luke."
Deadline reported on Thursday (20.04.23) special prosecutors Kari Morrissey and Jason Lewis are expected to file paperwork soon to dismiss the involuntary manslaughter claims against multi-Emmy-winning Alec "without prejudice".
Alec's attorneys Luke Nikas and Alex Spiro then said in a statement to the outlet: "We are pleased with the decision to dismiss the case against Alec Baldwin, and we encourage a proper investigation into the facts and circumstances of this tragic accident."
Deadline said representatives for the Santa Fe's District Attorney's office had no comment on the situation when contacted on Thursday.
Alec and armorer Hannah Gutteriez-Reed had been facing a two-week preliminary hearing in the case due to begin on 3 May but the actor had already obtained a waiver and does not have to appear in person.
The director of 'Rust' Joel Souza, 49, was also wounded in the shooting, but no charges were filed in relation to his injuries.
Alec arrived in Montana on Wednesday night to resume filming on 'Rust' and has adamantly denied ever pulling the gun's trigger, pleading not guilty in February to the accidental killing of Halyna.
Prosecutors argued "photos and videos clearly show Baldwin, multiple times, with his finger inside the trigger guard and on the trigger" ahead of the tragedy.
The actor was originally facing up to five years in prison, which was later dropped to 18 months.
A source recently told The Wall Street Journal there was new evidence suggesting the gun could have been fired without pulling the trigger.
The FBI had dismissed Alec's claim that he did not pull the trigger, but the insider insisted the gun was modified before it reached the 'Rust' set in New Mexico to allow it to fire a bullet without the trigger being pulled.
Charges against armorer Hannah, who provided the fatal weapon, remain and she is having no further part in the making of 'Rust', but director Joel will be returning to finish the project.
A judge has sealed from public view the terms of a civil settlement between Alec and her widower Matthew, and his and Halyna's 11-year-old son Andros.