Alec Baldwin's charges over deadly 'Rust' shooting 'set to be dropped'
Almost 18 months after cinematographer Halyna Hutchins was shot and killed on the set of 'Rust', Alec Baldwin's charges over the tragedy are reportedly set to be dropped.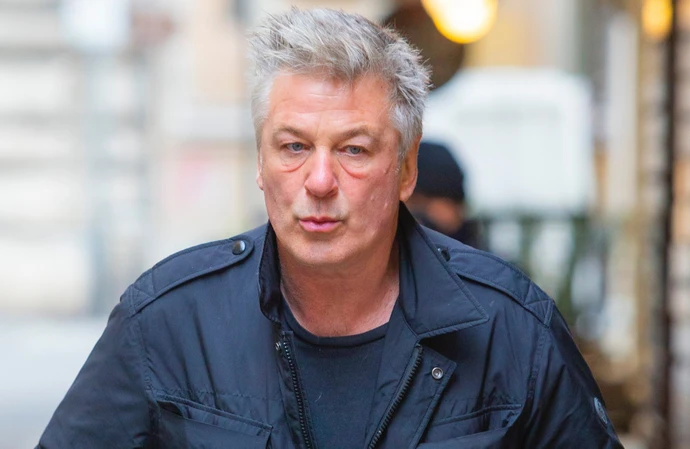 Alec Baldwin's charges over the fatal 'Rust' shooting are reportedly set to be dropped.
The 65-year-old actor has been facing a charge of involuntary manslaughter over the death of mum-of-one Halyna Hutchins, 42, who was killed in October, 2021, on the set of the western when a prop gun he was holding went off struck the cinematographer – which he has denied firing.
Deadline reported on Thursday (20.04.23) special presecutors Kari Morrissey and Jason Lewis are expected to file paperwork soon to dismiss the involuntary manslaughter claims against multi-Emmy-winning Alec "without prejudice".
Alec's attorneys Luke Nikas and Alex Spiro said in a statement to the outlet: "We are pleased with the decision to dismiss the case against Alec Baldwin, and we encourage a proper investigation into the facts and circumstances of this tragic accident."
Deadline added representatives for the Santa Fe's District Attorney's office had no comment on the situation when contacted on Thursday.
Alec and armorer Hannah Gutteriez-Reed had been facing a two-week preliminary hearing in the case due to begin on 3 May but the actor had already obtained a waiver and does not have to appear in person.
The director of 'Rust' Joel Souza, 49, was also wounded in the shooting, but no charges were filed in relation to his injuries.
Alec arrived in Montana on Wednesday night to resume filming on 'Rust' and has adamantly denied ever pulling the gun's trigger, pleading not guilty in February to the accidental killing of Halyna.
Prosecutors argued "photos and videos clearly show Baldwin, multiple times, with his finger inside the trigger guard and on the trigger" ahead of the tragedy.
The actor was originally facing up to five years in prison, which was later dropped to 18 months.