'They told me I was too old!' Why Broadway legend Patti LuPone was not cast in Schmigadoon!
Broadway star Patti LuPone has claimed she was turned down for a part in musical comedy series 'Schmigadoon!' because producers thought she was "too old."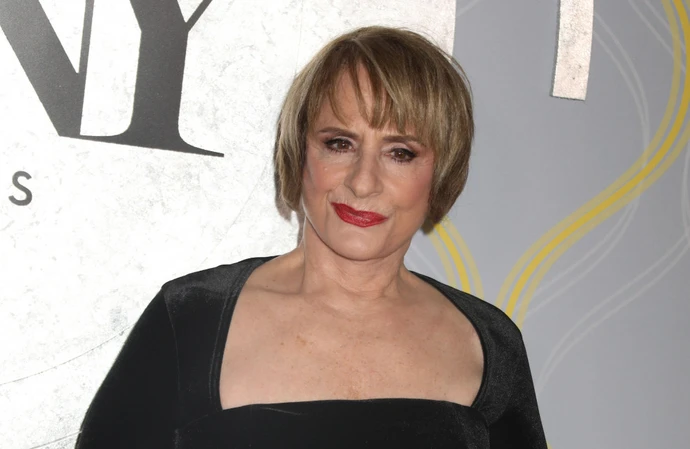 Patti LuPone was told she was "too old" to be cast in 'Schmigadoon!'
The 73-year-old actress has played leading roles in shows such as 'Gypsy', 'Les Miserables' and 'Sunset Boulevard throughout her decades-long career but claimed that producers of the theatrical Apple+ show - which parodies the Golden Age of musicals - decided not to hire her for a role because of her age.
She told Mashable: "I wanted to be in 'Schmigadoon!' and I was too old."
Asked to clarify what she meant, the former 'Glee' actress went on to reaffirm her claim before noting that while it was "depressing" to have missed out on a part she so desperately wanted, it was "their loss" to have not chosen her in the first place.
She added: "Exactly what I said. We reached out to them and said I want to be in 'Schmigadoon!'. They said, 'Sorry. You're too old'. It's so sad. And it's depressing. It's their loss! I don't know what else to say. I so wanted to be in it!"
The theatrical comedy series also stars other Broadway names such as Kristin Chenoweth, Aaron Tveit, and Martin Short - who at 73 years old is the same age as Patti - and Apple+ did not respond to the outlet's request for comment on the situation.
Towards the end of last year, the Tony Award-winning actress - who infamously stopped a production of 'Gypsy' she was starring in 2009 when an audience member was on their phone -decided to leave the Actors' Equity Association (AEA) union after more than five decades when growing frustrated seeing her name "bandied about" in connection to a more recent incident that she had no connection to, which saw an audience member at 'Hadestown' reprimanded for using a captioning device.
She told People magazine: "They accepted my resignation and told me that if I ever wanted to rejoin, I'd have to be approved. And it's the perfect reason I withdrew from Equity. Fifty years to this year ... I've been a card-carrying member of Equity, and they don't know who I am basically.
"They just said, 'Fine, but if you want to rejoin, we're going to have to approve you. They're just not good. And I just didn't want to give them any more money."