Otis Redding III dies aged 59
Otis Redding III - son of 1960s soul legned Otis Redding - has died at the age of 59 following a battle with cancer.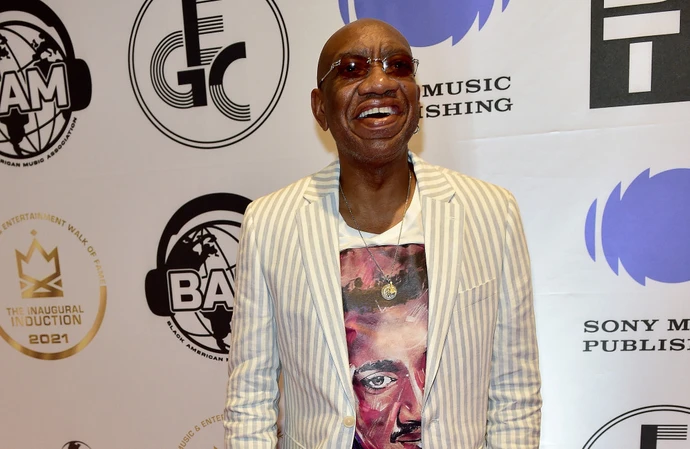 Otis Redding III has died at the age of 59.
The musician - who was just three years old when his soul legend father Otis Redding died in a plane crash at the age of 67 - passed away on Tuesday (18.04.23) following a battle with cancer, his family confirmed.
In a statement posted to Facebook, his sister Karla said: "It is with heavy hearts that the family of Otis Redding III confirms that he lost his battle with cancer last evening."
As part of 1980s funk trio The Reddings, Otis, his brother Dexter and Mark Lockett scored a Top 10 hit with 'Remote Control' before hitting the charts once again with 'Call the Law' a few years later in 1988 and also released a version of his father's classic track '(Sittin' on) The Dock of the Bay' in 1982.
The band recorded their sixth and final album in 1988 but Otis - who also taught music to children and served as board president for the local chapter of Meals on Wheels - continued to perform and explained in 2018 that "no matter how hard" he tried to sing his own songs, it was always expected that he would perform classic tracks from his father's back catalogue.
He told WCSH-TV: "Eddie Floyd told me, `You can play guitar with me, but you're going to have to sing a few of your dad's songs,'" Redding recalled in a 2018 interview with WCSH-TV in Portland, Maine. "I was like, `Huh? I don't sing,' you know. And he was like, `Well, you're going to sing "Dock of the Bay" with me tonight.' No matter how hard I try to do my own thing, you know, it's like … 'sing one of your daddy's songs,' So I go ahead and do what people want, and I live with it. But I'm not under any pressure and I don't put myself mentally under any pressure to go begging for record deals."