Kylie Jenner 'is getting to know Timothee Chalamet'
Kylie Jenner and Timothee Chalamet's relationship is "not serious", according to an insider.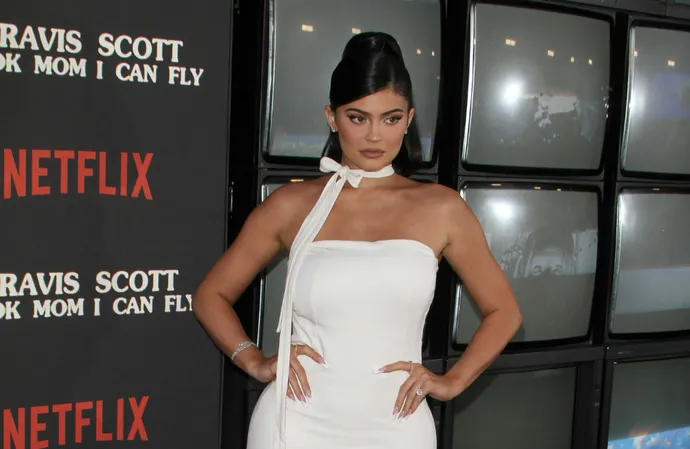 Kylie Jenner and Timothee Chalamet "hang out every week".
The 25-year-old make-up mogul and the 27-year-old actor have grown close over recent months, but an insider insists their relationship is "not serious" for the time being.
The source told PEOPLE: "She is getting to know him.
"Kylie is having fun. After years of back and forth with Travis [Scott], she just wants to date without any pressure."
Kylie - who has Stormi, five, and Aire, 14 months, with Travis - met the actor at an event in Europe earlier this year.
The brunette beauty considers Timothee to be "fun and charming".
The insider added: "They have a lot to chat about."
Meanwhile, Kylie recently insisted that she wants to keep her personal life out of the spotlight.
The TV star explained that in spite of her celebrity status, she actually prefers to spend time at home with her friends and family.
She told HommeGirls: "I value a lot of personal time.
"So, I usually have people over for dinner, or I go to someone's house, or if we're going out somewhere usually my friends come over and we get ready together."
Kylie finds it tough to engage with fans while also retaining a degree of privacy.
She explained: "The internet is amazing because obviously that's where I started my business. It's been great for me to connect with my fans but now I think it's about finding balance. There's a dark side to it. It's just about finding that balance."
Kylie rose to international stardom through her appearances on 'Keeping Up With The Kardashians', her family's hit reality TV series.
But Kylie insists she doesn't actually watch a lot of reality TV and she doesn't have any ambitions to branch out on her own.
Asked which other reality show she'd like to appear on, Kylie replied: "Oh my God, I don't really watch a lot of reality TV. This is hard. I would never switch up and leave Hulu and my sisters."