'Was I throwing it all away?' Why Rachel McAdams felt guilty about taking a break from acting
Rachel McAdams felt "guilty" about taking a break from acting after her "overnight" success in the early 200s.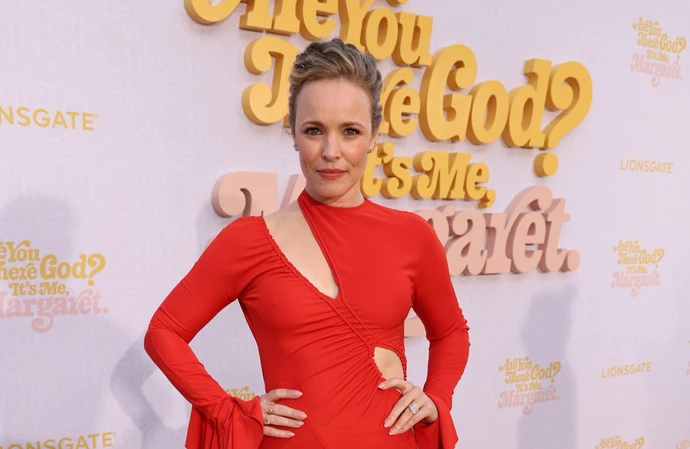 Rachel McAdams felt "guilty" about taking a break from acting.
The 44-year-old actress shot to fame in the early 2000s with leading roles in cult comedy 'Mean Girls' and melodrama 'The Notebook' but turned down the chance to star in hits such as 'The Devil Wears Prada' and 'Iron Man' around the same time and wondered if she was "throwing it all away."
She told Bustle magazine: "It did feel a little overnight. There's certainly things like 'I wish I'd done that. I felt guilty for not capitalizing on the opportunity that I was being given, because I knew I was in such a lucky spot. But I also knew it wasn't quite jiving with my personality and what I needed to stay sane. There were definitely some anxious moments of wondering if I was just throwing it all away, and why was I doing that? It's taken years to understand what I intuitively was doing."
Meanwhile, Rachel - who has a five-year-old son and a two-year-old daughter with long-term partner Jamie Linden - is now starring as Barb in the adaptation of 'Are You There God? It's Me, Margaret' and explained that she found it "hard" not to worry that her character's bust may be too big, even though she knew she "shouldn't care" at all.
She said: "Barb]has that artist's eye where it's like she's less aware of the eyeballs looking at her and more just the eyeballs looking out at the world. It's actually that ease that does make her sexier, her just being a hundred percent herself.
"I was worried some days. 'Is this too much? Is this distracting?. I hated thinking about that. Why do I even care? But it's hard not to!" She'd be doing her younger self a disservice if she pretended glamorous, grown-up movie stars never feel self-conscious anymore.