Three-times married Jane Fonda admits she's not had a '100 per cent authentic' relationship with a man
Jane Fonda has admitted she doesn't find me to be "authentic" in relationships.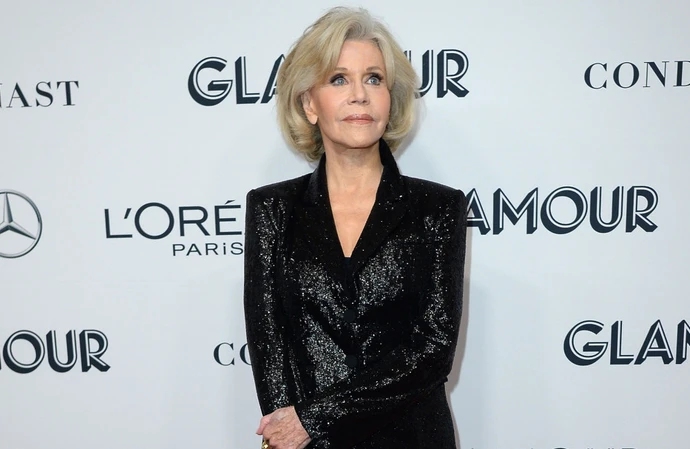 Jane Fonda admits she's never had a "100 per cent authentic relationship with a man."
The Hollywood star - who has grown-up kids Mary, 55, Vanessa, 54, and Troy, 49, from her marriages to late ex-spouses Tom Hayden and Roger Vadim - is "not proud" to confess that she's had better relationships with her female friends than she's ever had with a boyfriend.
Speaking to The Australian Women's Weekly magazine, she said: "Night and day.
"I'm not proud or happy to admit that I don't think I have ever had a 100 per cent authentic relationship with a man. My relationships with my girlfriends are nothing but authenticity. Women's friendships are totally different from men's. This is the metaphor for men's friendships.
"They sit side by side looking out. Sporting games, cars. 'Oh, look at that woman, look at her ass.' They look out.
"Women's friendships are two people sitting face-to-face, looking each other directly in the eye, not afraid to say, 'I'm in trouble, can you help me? I need a hug.' Expressing vulnerability, asking for help, sharing stories, no matter how long it's been since you've seen each other, it drills down to soul level immediately."
The 85-year-old former fashion model and activist would go as far as crediting women's authenticity with one another for females historically living slightly longer than men.
She added: "I think it's one reason why women live five years longer on average than men."
Fonda was also married to her third husband Ted Turner for a decade until 2001.
Meanwhile, the 'Book Club' star – whose cancer recently went into remission – previously branded her parenting style her life's "biggest regret", and added about it in 2017 in a chat with Net-a-Porter: "When I die, I want my family to be around me. I want them to love me, and I have to earn that. I'm still working at it."
Fonda first became a mum in 1968 when she and her then-husband Roger had their daughter, Vanessa.
She was followed by son Troy in 1973, who the actress had with her second husband, Tom, with whom she also had an adopted daughter, Mary.
Fonda didn't have any kids with her third husband.