Nick Jonas was my first crush, says Sophia Culpo
Sophia Culpo has revealed to E! News that Nick Jonas was her "first crush".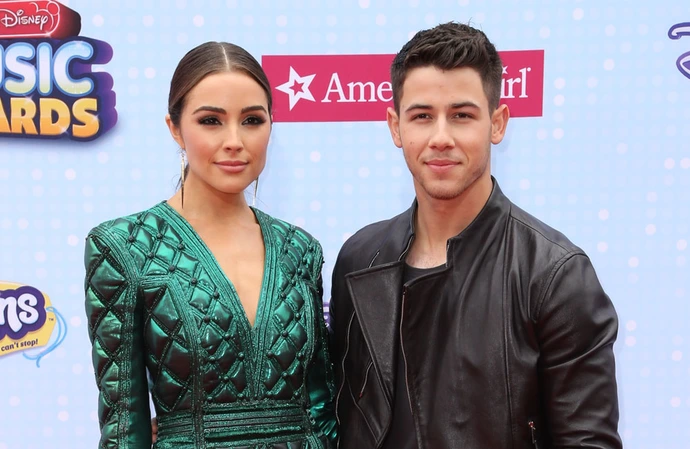 Sophia Culpo's "first crush" was Nick Jonas.
The 26-year-old beauty has revealed that her first celebrity crush was actually the ex-boyfriend of her sister, Olivia Culpo.
Asked about her first crush, Sophia told E! News: "I have the best [celebrity crush]. My first crush was Nick Jonas."
Sophia even recalled having posters of Nick, 30, "all over" her bedroom walls during her younger years. Sophia actually confessed to saying "goodnight" to her posters every evening.
However, Sophia was forced to remove the posters when she discovered that her older sister was dating the chart-topping star.
Olivia, 30, dated Nick between 2013 and 2015 - and their romance put Sophia in an awkward situation.
She recalled: "I was like, 'Well this is embarrassing.'"
Meanwhile, Olivia recently announced her engagement to NFL star Christian McCaffrey.
The model took to her Instagram account to reveal that Christian popped the question after four years of dating.
Olivia wrote on her Instagram Story: "We tried to keep this quiet for as long as possible but apparently word travels fast. I'm marrying my best friend. I love you so much fiance. (sic)"
The brunette beauty has dated Christian since 2019 and she previously spoke in glowing terms about the sports star.
She told 'Entertainment Tonight': "He's just the best, I feel like he is really everything that I could ever ask for. So I never have to worry about anything. I think that was the reason why I didn't want to date an athlete, no offence, because there is a reputation there.
"He just comes from a great family. We have a lot in common in that respect. I feel like you can really tell who a person is by the people that raise them, and I just love his parents so much. They have a great relationship."