Show on Prince Andrew's notorious Epstein interview to be aired around time of King Charles' coronation
As millions of royal fans will be celebrating King Charles' coronation, a documentary on Prince Andrew's infamous BBC Newsnight interview about his relationship with Jeffrey Epstein will be shown as part of an "alternative" series of TV shows to be aired around the time of the event.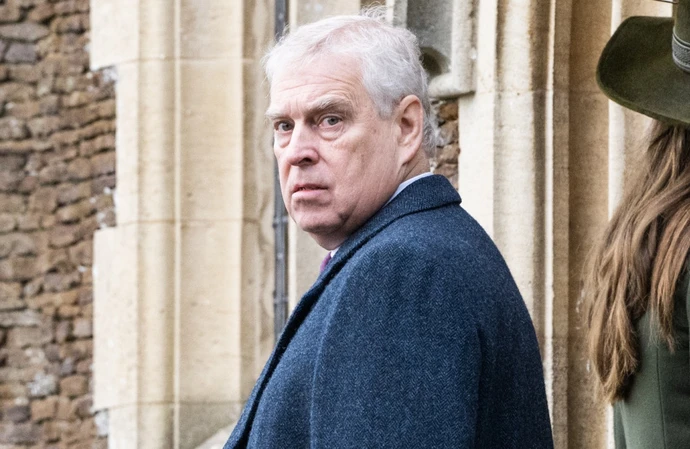 A documentary on Prince Andrew's infamous interview about his links to Jeffrey Epstein will be shown at the time of King Charles' coronation.
The show, which has a working title of 'Andrew – The Problem Prince', will be aired by Channel 4 as part of the broadcaster's "alternative" taken on Charles 6 May crowning, and will feature interviewer Emily Maitlis, 52, talking about landing the 2019 chat that saw her go head-to-head with the Duke of York, 63, about his relationship with paedophile billionaire Epstein and claims he had sex with one of the late billionaire's sex trafficking victims Virginia Giuffre – which Andrew denies.
Channel 4 said about its plans to show it around the time Andrew's older brother Charles, 74, will be crowned at London's Westminster Abbey: "As the nation prepares for the coronation of His Majesty The King and Her Majesty The Queen Consort next month, Channel 4 is set to mark the occasion in an altogether different way… in 'Andrew – The Problem Prince' (working title), Emily Maitlis speaks in detail about the interview that shook the monarchy and the world in November 2019.
"This brand-new two-part documentary series uses rare archive footage, interviews with BBC producer Sam McAlister and exclusive access to palace insiders, to uncover the inside story of Prince Andrew's disastrous Newsnight interview and unravel the scandal that led to his spectacular fall from grace."
The documentary will also examine Andrew's past, his childhood and time in the military.
Ian Katz, Channel 4's chief content officer, said about the decision to air it as millions of royal fans will celebrate Charles' coronation: "Channel 4 exists to provide viewers with an alternative, so as the nation is engulfed by pomp, circumstance and forelock-tugging, we'll be offering a rather less reverential slate of programmes."
As part of Channel 4's programming around the coronation, viewers will have another chance to see 'Prince Andrew: The Musical' and Frankie Boyle's 'Farewell to the Monarchy' documentary, pulled last year from schedules last year after the death of Queen Elizabeth II.
Satirical sitcom 'The Windsors' starring Harry Enfield as Charles will also return for a 'Coronation Special' that will mock holding the ceremony amid the cost of living crisis gripping Britain.
Charles will reportedly mark his coronation by only appearing on the Buckingham Palace with 15 working royals, with Andrew said to have been left out of the line-up.