'She is so happy!' Why Lindsay Lohan loves being pregnant
Lindsay Lohan "loves" being pregnant and is "happier" than she has ever been.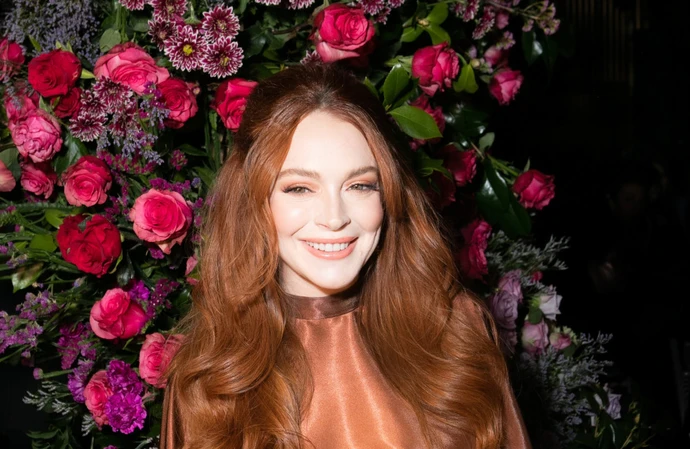 Lindsay Lohan "loves" being pregnant.
The 36-year-old actress is currently expecting her first baby with her husband Bader Shammas and celebrated her pregnancy with family and friends at a party over the weekend, with a source noting after the party that she is "happier" than she has ever been since discovering that she is to become a mother.
A source told UsWeekly: "[Lindsay] loves being pregnant. She's the happiest when she's with her closest friends and family. She is rarely in town for long, so friends and family wanted to celebrate. It was very private — just a handful of close friends and family having brunch in honor of Lindsay's pregnancy."
The insider went on to hint to the outlet that a "bigger" celebration for the 'Mean Girls' star could be set to take place where she lives in Dubai and spent her time in New York with her family looking for clothes for both herself and the baby.
The source added: "During the short trip to New York, she also spent some quality time shopping with her siblings for baby clothes and cool and stylish maternity clothes."
Lindsay first announced her pregnancy in March with an Instagram post
featuring a white baby onesie before a representative for the 'Mean
Girls' s star explained that she and her husband are both
excited about the "next chapter" in their lives.
A rep for the couple told DailyMail.com: "We are very excited for our new family member to arrive and we are looking forward to this next chapter of our lives!"
The loved-up duo are also looking forward to the challenge of
parenthood.
They said: "We are beyond happy for this blessing in our lives and we cannot wait to become parents."