'My mom knew I was sneaking out!' Kylie Jenner recalls stealing Kris Jenner's car as a teenager
Kylie Jenner recalls her rebellious teenage years where she used to steal Kris Jenner's car in the middle of the night.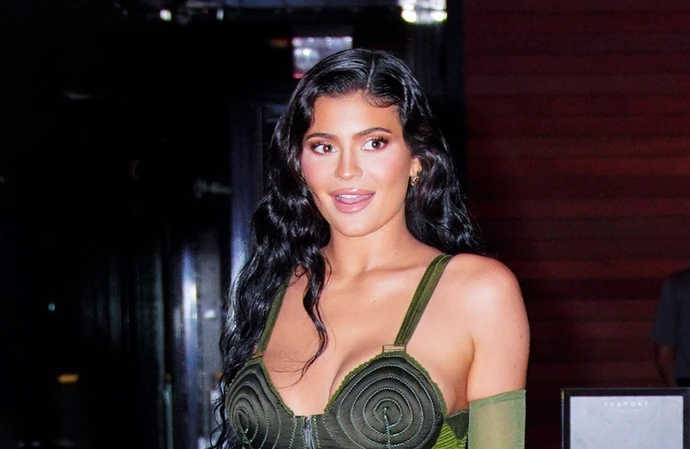 Kylie Jenner used to steal Kris Jenner's car when she was a teenager.
The 25-year-old makeup mogul shot to fame at the age of 10 when she and her now world-famous family all appeared on 'Keeping up with the Kardashians' and has now revealed that as she headed into her teenage years, she began to rebel and would take her mother's car to explore the nightlife of LA.
She told HommeGirls: "I stole my mom's car a lot. Because we grew up in Calabasas, which is outside of the city, it was very crazy if you went like 45 minutes into LA. It was a whole new world. I used to take my mom's car into the city, and I would make sure I was home before my parents woke up, which was at like 5:30 in the morning.
"I had to be home between 4 and 4:30 am. My mom caught me once and we had this huge meeting. She was like, 'I know you've been coming home every morning at 4 am and this can never happen again!' That was probably as bad as it got. I'm sure they already knew that me and my friends were sneaking out. We literally had to pass their bedroom to leave the house."
These days, the KylieCosmetics founder is mother herself to Stormi, five, as well as 14-month-old Aire with on/off boyfriend Travis Scott and went on to explain that it is "such a blessing" to have welcomed two children so early on in life.
She added: "It's really such a blessing that I've been able to live and experience so much life at such a young age. I have two kids, I'm 25. Honestly. I've never been happier. As I get older, I get more appreciative of my life, my family, my friends and having all these opportunities."