Matthew McConaughey becoming self-help guru with 'The Art of Livin'' class
Matthew McConaughey is launching himself as a self-help guru by running a virtual class called 'The Art of Livin' with life coaches Tony Robbins and Dean Graziosi.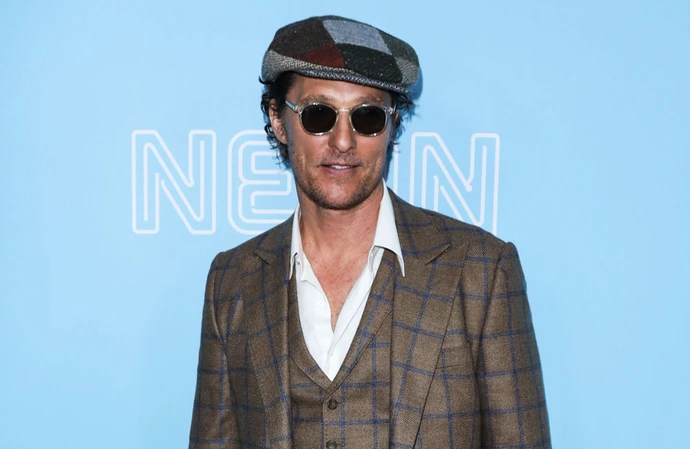 Matthew McConaughey is becoming a self-help guru.
The 'True Detective' actor, 53, is set to run 'The Art of Livin'' online seminar with life coaches Tony Robbins and Dean Graziosi, which also offers users the chance for a one-on-one Zoom call with the team for $47 a ticket.
A release for the virtual event to be held on Monday 24 April said it was being launched because Matthew thinks it's time for people to "stop settling, and start livin'".
The promotion adds: "It's time to become the person you are meant to be."
It goes on: "It's simple – a live one day virtual event like nothin' you've ever experienced... to show you the roadmap to livin' again.
"This is a coming together... a movement you and the world need right now... a chance for you to draw a line in the sand, put the last three years behind you and shape your life with trust, joy and a little more outlaw logic.
"It's McConaughey. It's guests like Tony Robbins and Dean Graziosi. It's one day, live, virtual and free.
"And it's only happenin' once. So be cool to your future self and show up. See you there."
Matthew appears in a video for the event congratulating anyone who has already signed up and urging them "not to let life get in the way" of going, even if that means "tattooing the date on the inside of your eyelids".
He adds the $47 'VIP Fastpass' access for the event will let guests stay on after the main event for a one-on-one hour with the actor, Tony and Dean.
A site for the talk says about the paid-for tickets: "This is like drivin' fast in the left lane... it's reserved for a special type of person.
"This Fast Pass gets you on Zoom for the entire event with McConaughey, Tony Robbins, Dean Graziosi and the rest of our guests – plus it gets you the virtual 'backstage pass' to hang out after the event for the Q and A session."
The site adds buying a "fastpass" is "also a way to give back" as "when you sign up for the Fast Pass, McConaughey is gonna donate 25 meals in your name through Feeding America."
The name of the event appears to be inspired by the "just keep livin'" mantra Matthew adopted to keep himself going after the death of his dad Jim five days into shooting his first film 'Dazed and Confused' 30 years ago.