Princess Eugenie wants children to share her conservation passion
Princess Eugenie's two-year-old son is "obsessed" with whales and sharks and so she hopes he and his unborn sibling will inherit her passion for saving the natural world.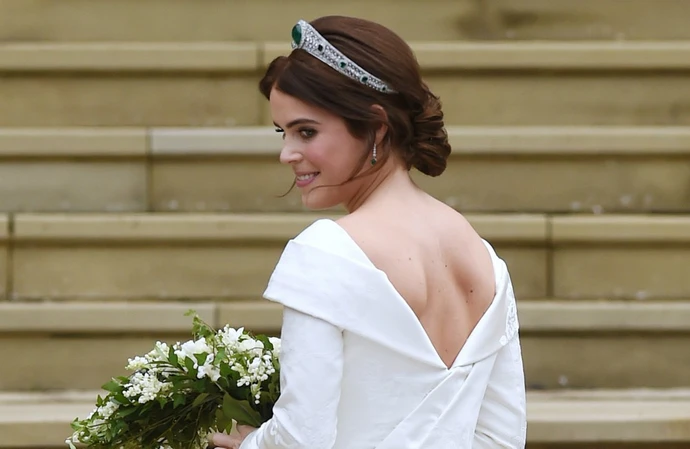 Princess Eugenie's son is "obsessed" with whales and sharks.
The 33-year-old royal admitted her passion for the environment has grown since she and husband Jack Brooksbank had their son August, now two, and she hopes the toddler and his unborn sibling will want to follow her in tackling some of the projects she's been involved with.
She told Britain's HELLO! magazine: "Since August came into my life, it's positively impacted my desire to do more. Priorities change when you have children; you want to do everything you can for them - and for your grandchildren.
"August is only two but I hope that what I'm doing will seep through to him and that one day he takes it on, too.
"After the UN Ocean Conference in Lisbon year, I brought back a booklet that's still in his bedroom.
"He wants me to read it to him every night and loves looking at the pictures of whales, which he's obsessed with, and sharks.
"When he's older I'd love to bring him with me [to conservation projects] and hope that he and his sibling take on the mantle."
Eugenie admitted looking after the natural world has always been a big topic of conversation among the royal family, driven by her late grandparents, Queen Elizabeth and Prince Philip.
She said: "My family is a huge inspiration to me, it's a big supporter of conservation and this has been passed down from my grandfather and grandmother through the generations.
"[The queen] taught us a lot about nature and conservation since we were little...
"We all talk about [conservation] a lot.
"It's a subject that's high up in our conversations because it's so important to everyone."
The gallery director had particular praise for her uncle, King Charles.
She said: "The work he's done beyond my lifetime is remarkable."
And Eugenie also admires her cousin, Prince William, who established the Earthshot Prize, a global initiative to find solutions to environmental problems.
She said: "Everything [William] is doing is great."