Katy Perry brings Kim Kardashian's daughter onstage in Las Vegas
Katy Perry thrilled Kim Kardashian's daughter North West by bringing her onstage at her concert in Las Vegas to take part in a 'dance off' competition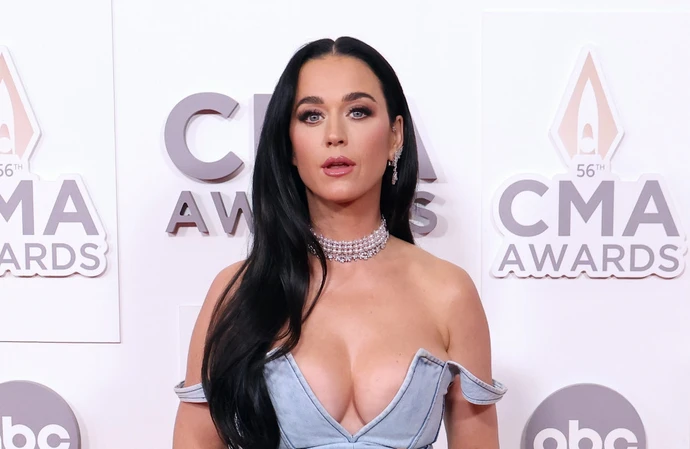 Katy Perry thrilled Kim Kardashian's daughter North West by bringing her onstage at her concert in Las Vegas.
The 38-year-old 'Last Friday Night' singer was performing her PLAY residency at Resorts World in Sin City on Saturday night (15.04.23) when she spotted some famous faces in the crowd - and invited Kim's nine-year-old daughter to join her on stage to take part in a "dance off" competition in aid of her Firework Foundation charity.
In a video posted on Kim's Instagram page, Katy is heard saying: "Is that North West? Oh my God North I've seen all of your TikToks. It's not her? It is her? North do you want to come on stage? And do a dance off?"
After getting North up on stage, Katy then confessed she's a huge fan of the TikTok account the youngster shares which her mum Kim which they often use to post videos of them dancing to the pop star's hits.
Katy then told North: "The reason I know your name is because I'm a huge fan of your TikToks. I've seen a couple of them that you've made. You're a really good dancer and I thought what better way than to show the world your awesome dance moves?"
North asked if she could bring her friends up on stage with her and the pop star agreed. Katy then told North she was about her age when she discovered singing and asked the youngster what she would like to do when she grew up and North replied: "Uh ... everything!"
After the dance off, Katy crowned North and another youngster champions and rewarded them with pizzas before they returned to their seats. They later met up again backstage with mum Kim and Katy was also seen posing for pictures with other famous concert-goers Paris Hilton and Sia.
Kim previously revealed she'd whisked North and her friends away on a trip to Las Vegas to see Katy's show, posting on Instagram: "I surprised the girls with going to the @katyperry concert! I think I'm more excited than anyone."
She's believed to have flown the group there via private jet and treated them to Katy Perry-themed 'mocktails' named after the singer's hit songs.