'Hero' Taylor Swift's generous donation provides 125k meals for food bank users
The 'Lavender Haze' star has been donating along her tour in the US.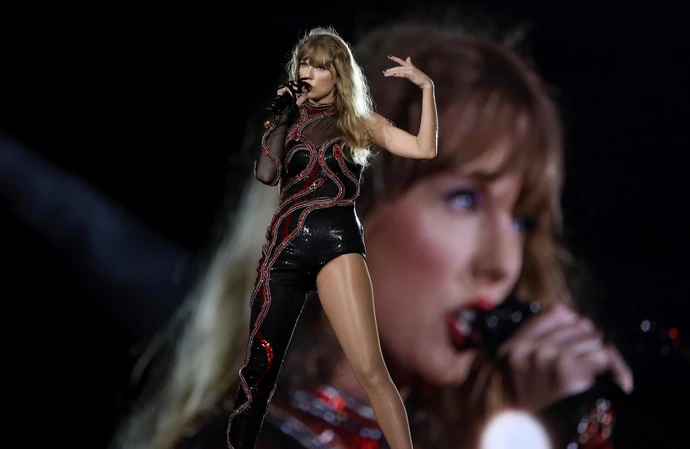 Taylor Swift's generous donation was enough to provide 125,000 meals for food bank users in Tampa Bay, Florida.
The pop megastar has just completed three nights at the Raymond James Stadium in Tampa, as part of 'The Eras Tour', and food bank Feeding Tampa Bay has hailed Taylor a "hero" for helping them feed food-insecure people in West Central Florida.
The non-profit tweeted: "Thank you @taylorswift for being a HERO and supporting Feeding Tampa Bay's mission to end hunger by 2025!
"Your generosity will place over 125,000 meals on tables!"
The 'Anti-Hero' hitmaker took to Twitter to share a message to the crowds that came out to see her in Tampa and to Aaron Dessner of The National, her co-producer, who was a surprise guest and played piano on 'mad woman'.
She wrote: "Still buzzing from those 3 shows in Tampa!!! Thank you to the unforgettably epic crowds and to @aaron_dessner for coming out to play twice with me, we've been dreaming about that for so long!! So grateful for the memories we're making on this tour."
The 'Shake It Off' singer is donating to different food banks along her US tour.
The 33-year-old Grammy winner kicked off 'The Eras' trek in Glendale, Arizona, on March 17 and it was revealed that she made a surprise donation to the Arizona Food Bank Network as part of a commitment to make a positive impact in the communities during her tour.
Terri Shoemaker, Vice President of External Relations at the Arizona Food Bank Network, told Azcentral.com: "It's not every day that you get a call from someone who works in PR for Taylor Swift, so we were dubious at first, but happily, it turned out to be absolutely real.
"Donations like this from very high-profile people like Taylor Swift help denote that hunger is still a problem in the U.S. It's here and it's a problem across the country. The recognition of that is so important and so is just setting an example of how to support organisations in the community ... "
Bosses at the Three Square food bank, which helps struggling families in Nevada, revealed it had also had a donation from the musician.
A statement posted on the organisation's Instagram page read: "We don't know about you, but we're feeling grateful on this day, March 22! @TaylorSwift has made a generous gift to Three Square, allowing us to provide thousands of meals to families and individuals struggling with hunger. Thank you to Ms. Swift for supporting our mission and the local community."