Lewis Capaldi's most recent hangxiety attack so severe his mum climbed into his bed to soothe singer
After a stint off booze, Lewis Capaldi said he "hammered" drink so much he ended up with a hangxiety attack so crippling his mum climbed into his bed to soothe him as he suffered a wave of panic attacks.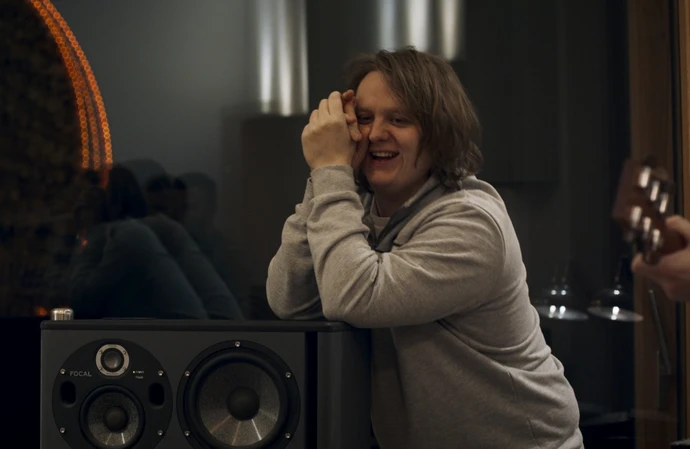 Lewis Capaldi's most recent bout of hangover anxiety was so severe his mum climbed into his bed to soothe him.
The 32-year-old 'Somebody you Loved' balladeer, who is also stricken with Tourette's, said he was hit with a wave of panic attacks after he had a heavy drinking session following time off booze.
He said on BBC Radio 2 in a disarmingly frank chat about his health, career and love life about his nurse mum's Carol's help to calm him down: "I'll never get rid of these (panic attacks.) I had multiple panic attacks on Saturday evening.
"I went out for a few beers on the Friday. I always feel anxious after drinking but I'd really hammered it after a long time of not boozing and my mum had to come down to calm me down – lie in bed with me and I was having panic attack after panic attack and the whole week after I felt off."
Speaking about his imposter syndrome despite being a BRIT Award winner with millions in the bank, Lewis said when asked by DJ Scott Mills if he still felt like he was "blagging it": "Yes, more so now than ever. I think it's ok in a way, unless you're an Elton John or (an Ed) Sheeran – we are all blagging it, do you know what I mean?
"I know people who are supremely more talented than I am who have never get the chance that I have had, so I think there is an element of blagging in anything.
"I don't mean just being a famous singer/sex symbol like me, I've got friends in managerial roles in office jobs that are now feel like they're blagging it, but it makes us human and who we are."
Lewis also said despite his Tourette's syndrome growing worse, he feels grateful his money and status has put him in the privileged position of being able to afford to take time out from work if his tics are particularly bad, unlike millions of other sufferers.
He added: "It is (painful.) I'm having a good day today. I haven't twitched that much – I still do that, I still tick quite a lot, but it's one of these things.
"What's mad is that there is no real treatment for Tourette's so I'm in a position where I can cancel a whole day of work if I'm too stressed or my anxiety is too bad.
"For other people it must be so much worse, they don't have the luxury I have (being able to take day off.)"