Carol Burnett is part of secret celebrity Wordle group
Carol Burnett has revealed she's part of a secret celebrity Wordle group which includes Hollywood actress Charlize Theron, The West Wing star Allison Janney and Friends co-creator David Crane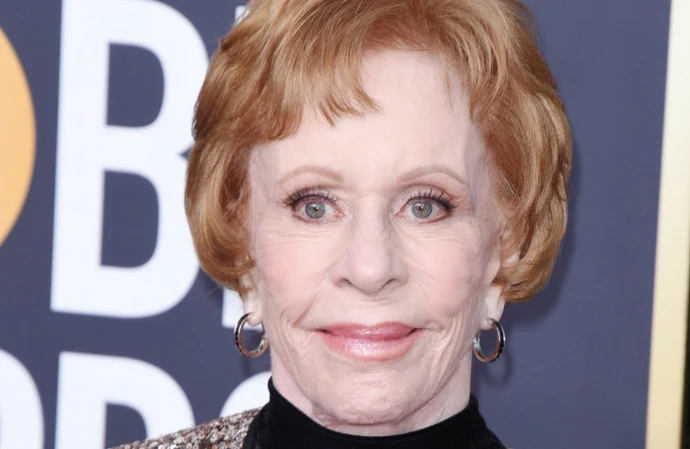 Carol Burnett is part of a secret celebrity Wordle group.
The 89-year-old actress/comedian has revealed she plays daily with famous friends including Hollywood actress Charlize Theron, 'The West Wing' star Allison Janney and 'Friends' co-creator David Crane - with the group all competing against each other to get the best score in the web-based word game.
Carol told The Hollywood Reporter: "My husband [Brian Miller] and I start the day with crossword puzzles. Oh, and I Wordle. I Wordle with Allison Janney, Charlize Theron and David Crane, who wrote 'Friends'. They're my friends, and we all Wordle."
The veteran screen star's confession comes after Ben Affleck he is also part of a "fiercely competitive" celebrity Wordle group. The 'Argo' actor is among a band of Hollywood actors including Matt Damon, Jason Bateman and Bradley Cooper who compete in daily word games and although he expected to "do fairly well", Affleck has admitted he "was seriously humbled" when he realised how good the other members are.
In an interview with The Hollywood Reporter, he explained: "I was invited to join a cool little red velvet rope celebrity Wordle group. Matt [Damon]'s one of them. Jason Bateman and Bradley [Cooper], and … actually, the first rule of Wordle is don't talk about Wordle. Unless you get it in three guesses." Affleck added that he didn't think his competitors would be very good but they soon changed his mind. He went on: "I used to do the crossword compulsively in the mornings and think I was good at word games. And let's face it, going up against actors, it's not a high bar. "I expected to do fairly well, so I was seriously humbled. You have to do the Wordle, the Quordle and the Octordle, and add up your score, and then whoever gets the lowest score wins for the day. It's fiercely competitive, and there's a lot of mockery and derision. So I'm in training."