Zendaya's on-screen 'Euphoria' mum Nika King gives seal of approval to actress' boyfriend Tom Holland
After seeing them together at the actress' house, Zendaya's on-screen mum in 'Euphoria' Nika King has given her seal of approval to the star's boyfriend Tom Holland.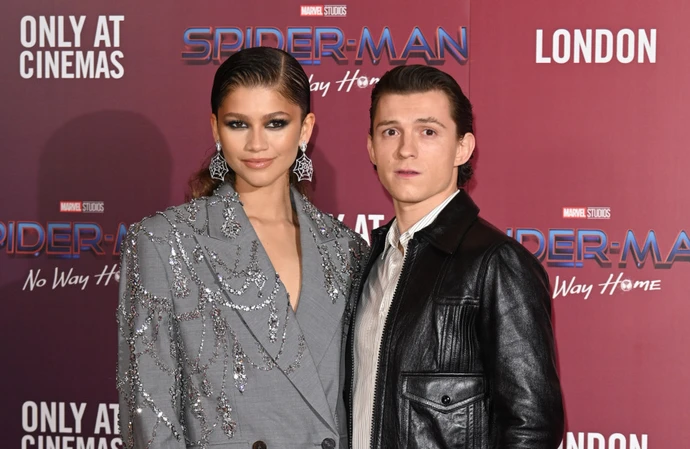 Zendaya's on-screen mum in 'Euphoria' Nika King has given her seal of approval to the actress' boyfriend Tom Holland.
Nika, 44, plays Leslie Bennett to Zendaya's troubled drug addict Rue in HBO's shock teen drama and said she became a fan of 'Spider-Man' star Tom's after she met him at her co-star's house.
She told Page Six: "I've met Tom. He's come over to her house when they have dinners and stuff like that. He's very sweet, very nice… they always look happy, they always look like they're enjoying themselves.
"And I'm just like, look, whenever I see love, I'm here for it."
Zendaya and Tom, both 26, have been dating since 2017 after they co-starred in 'Spider-Man: Homecoming' in which she played his superhero's love interest Michelle 'MJ' Jones-Watson.
Nika added Tom is part of a "good core of people" around 'Dune' star Zendaya who help keep her grounded amid her rising global fame.
She said: "She has a good core of people around her and I think that's also important. She keeps her clique pretty small.
"So she's learned through probably the same – just like we all do – trial and error, or having different people come into your life just to say, 'OK, this is the tribe and I trust this tribe.'"
Nika also admitted that if she had reached Zendaya's level of fame when she was young she may have ended up as addicted to drugs as the actress' 'Euphoria' character.
She said: "I'm glad (fame) took as long as it did because if I would have gotten success early, I'm pretty sure I would've been somewhere strung out on drugs because it'll suck you in if you don't have a strong core or a foundation of who you are.
"No one can tell me who I am because I've had so many years to kind of go through the, 'Oh, my hair isn't straight enough, oh, my nose is not [thin] enough, oh, my complexion, I need to be more ambiguous.'"