Ricky Gervais could have ended up becoming Shakespearean actor
Ricky Gervais' agent has told how 'The Office' star could have ended up becoming a Shakespearean actor.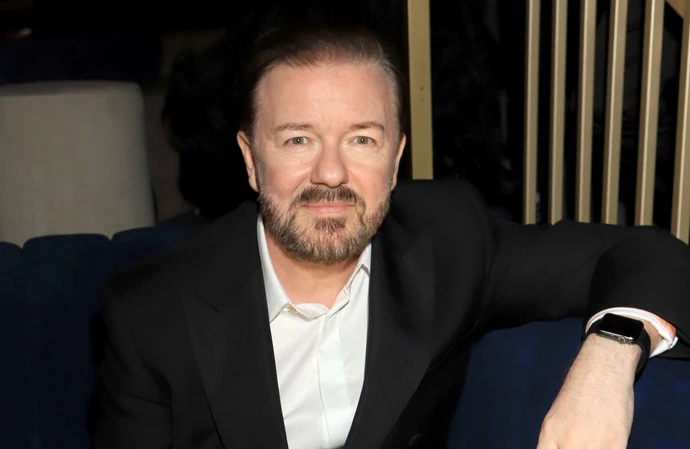 Ricky Gervais had the chance to become a Shakespearean actor.
The 'After Life' creator, 61, whose portrayal of needy boss David Brent on 'The Office' that shot him to fame was critically acclaimed, was considered to have enough acting chops to be offered a theatre role in one of the bard's plays.
His agent Duncan Hayes told the 'Out of Office' podcast: "A Shakespeare came in for him at one point – lots of stuff has come across my desk and his desk."
Duncan added he doesn't have a story about "that (James) Bond" moment where Ricky turned down a role that turned out to be hugely lucrative when it was taken by another actor.
He said things never reached that point as Ricky is so focused on making his own shows – and wants to live as much of his own life outside work.
Duncan added: "I don't have that Bond story for you, unfortunately. I don't have that one where he turned down X and it went to Y.
"It doesn't get to that point because he makes it fairly clear that he wants to create his own things.
"He very much does all he can to live life to his rhythm and not to do the business."
Ricky has said he turned down an offer of starring alongside Al Pacino in a Shakespeare film adaptation.
He revealed: "I don't love Shakespeare, I don't know if I'd be any good at it.
"And if I really wanted to meet Pacino, I'm sure I could."
It recently emerged Ricky is branching out from acting and stand-up, by becoming one of the investors to fund UK canned water market leader Cano Water as it plots global expansion.